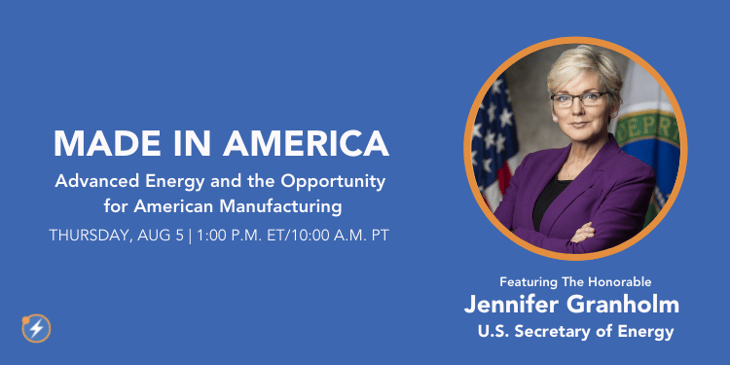 Report findings to be presented during AEE's 'Made in America' webinar, with appearance by U.S. Energy Secretary Jennifer Granholm
WASHINGTON, DC, August 5, 2021 – Federal policies proposed by President Biden and under consideration by Congress to invest in a decarbonized grid and electrified transportation would grow the U.S. advanced energy manufacturing sector by 365% in five years and create nearly 1 million additional jobs.
That's the conclusion of a new analysis prepared by Guidehouse Insights for Advanced Energy Economy (AEE), which represents companies working to make the energy we use secure, clean, and affordable. The findings quantify U.S. manufacturing and jobs growth potential should Congress move forward with a Clean Energy Standard (CES) and many of the policies in the Biden Administration's American Jobs Plan. The findings will be the focus of an online panel discussion today featuring an appearance by U.S. Department of Energy Secretary Jennifer Granholm.