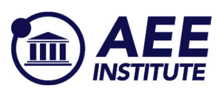 WASHINGTON, D.C., Sept. 1, 2020 – Today, Advanced Energy Economy Institute (AEE Institute) announced that three prominent leaders have been elected to its board of directors to support the educational affiliate of national business group Advanced Energy Economy. The U.S. advanced energy market totals more than $238 billion in revenue and supports more than 3.6 million workers.

"We are thrilled to have these leaders in energy policy and investment join our ranks to help steer efforts to raise awareness of the benefits and opportunities of advanced energy," said Matt Rogers, AEE Institute Board Chairman, founder of Incite.org, a values-based investor that provides capital and guidance for start-ups, nonprofits, and activists, and co-founder of Nest, the leading connected-home brand. "With unique combinations of private sector experience and high-level public service, Suedeen, Melanie, and Audrey each bring to our mission valuable insights and perspectives. I could not be more pleased to welcome them to the board."

The new directors are:
Suedeen Kelly, Partner, Jenner & Block, represents a variety of clients in the electric and natural gas industries on business, regulatory, litigation, enforcement and policy matters. She served two terms on the Federal Energy Regulatory Commission under Presidents Bush and Obama, was chairwoman and commissioner of the New Mexico Public Service Commission, and served as regulatory counsel for the California Independent System Operator. She was also a lawyer for the U.S. Environmental Protection Agency and the Natural Resources Defense Council and worked as a legislative aide to Senator Jeff Bingaman, then ranking member of Senate Energy & Natural Resources Committee.


Melanie Nakagawa, Director of Climate Strategy, Princeville Capital, leads climate and sustainability investment strategy to invest in global companies delivering transformative technology solutions to climate change. Previously, she was Deputy Assistant Secretary for Energy Transformation at the U.S. Department of State, serving as strategic advisor to Secretary of State John Kerry on climate change, clean energy, and environmental issues. Nakagawa was also Senior Energy and Environment Counsel for the Senate Foreign Relations Committee and an attorney with the Natural Resources Defense Council.


Audrey Zibelman, CEO and Managing Director of the Australian Energy Market Operator (AEMO

), oversees all strategic, operations and administrative functions and responsibilities in managing Australia's electricity and gas markets. Audrey has more than 30 years' international experience in the public, private, and not-for-profit energy sectors. Prior to joining AEMO in March 2017, her roles included Chair of the New York State Public Service Commission, Executive Vice President and Chief Operating Officer of system operator PJM Interconnection, and executive positions with Xcel Energy. She also serves on a number of energy industry advisory groups and Boards. Zibelman is a member of the CSIRO Energy Advisory Committee, the Melbourne Energy Institute's Advisory Board, and the Board of the Melbourne Recital Centre.
"As I have gotten to know AEE and the AEE Institute over the past several years, I have been very impressed by their ability to provide valuable information to regulators about fast-changing energy technologies that benefit the grid and the public," said Kelly. "I look forward to helping the Institute become even more effective in doing this important work."

"I am thrilled to join the AEE Institute board of directors," said Nakagawa. "The transition to secure, clean, affordable advanced energy requires both private investment and public leadership. AEE Institute has so much to offer decision makers in both realms and I am happy to help in this effort."

"AEE Institute was a valuable contributor to the Reforming the Energy Vision effort in New York when I was chair of the Public Service Commission," said Zibelman. "I know from experience how helpful their industry-based knowledge is for utility commissioners and grid operators who are charged with modernizing the energy system for the benefit of customers, the economy, and the environment. I am grateful for the opportunity to play a role in guiding their efforts."

The entire AEE Institute Board can be viewed here.
Photo links: Kelly; Nakagawa; Zibelman

About AEE Institute
Advanced Energy Economy Institute (AEE Institute) is a 501 (c)(3) charitable organization whose mission is to raise awareness of the public benefits and opportunities of advanced energy. AEE Institute provides critical data to drive the policy discussion on key issues through commissioned research and reports, data aggregation and analytic tools. AEE Institute also provides a forum where leaders can address energy challenges and opportunities facing the United States. AEE Institute is affiliated with Advanced Energy Economy (AEE), the national association of businesses that are making the energy we use secure, clean, and affordable. Track the latest industry news @AEEnet.