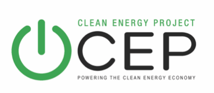 AEE, CEP Hail Passage of Nevada Senate Bills to Improve Advanced Energy Market
The Nevada Senate unanimously passed SB204, SB65, and SB150, bills that are critical pieces to helping Nevada become a leader on advanced energy nationwide, say business groups
Carson City, Nevada, April 25, 2017— Today, national business group Advanced Energy Economy and state partner, Clean Energy Project, praised the Nevada Senate for passing bills that would support the development of advanced energy technologies while growing the Silver State's economy. The passage of SB204, SB65, and SB 150, make Nevada more attractive to innovative companies while creating a robust advanced energy marketplace. AEE and CEP consider these bills integral in shaping the new Nevada and cementing its place as a national leader on advanced energy.
"The Nevada Senate took three giant steps forward when they unanimously passed SB204, SB65, and SB150, blowing the door wide open for jobs and investment in Nevada. As the state looks to become a national leader on advanced energy, bills like these send a clear market signal to investors that the advanced energy industry is here to stay in Nevada," said J.R. Tolbert, Vice President of State Policy for Advanced Energy Economy (AEE). "Now it's up to the Assembly to get these bills over the finish line and onto Governor Sandoval's desk."
"Clean Energy Project applauds the Nevada Senate's leadership in supporting policies that would drive investments, spur on the growth of advanced technologies and build on the existing 28,000 advanced energy jobs in the state," said Jennifer Taylor, executive director of Clean Energy Project (CEP). "Implementation of innovative state policies supports Governor Sandoval's vision for a new Nevada, prioritizes sustainability and clean energy usage, and mirrors the core values of the forward-leaning businesses our state would like to attract."
Background
Link to bills via AEE's PowerSuite; access via trial subscription and contact us for complimentary press access.

Senate Bill 204, which was sponsored by Chair of the Commerce and Energy Committee Senator Atkinson, would instruct the PUCN to study the possibility of requiring utilities to purchase energy storage by October 1, 2018. Storage is a potential game changer for driving Nevada to higher levels of advanced energy.
Senate Bill 150, which is being carried by Sen. Pat Spearman (D-Clark), would establish annual energy efficiency goals. This program would also establish performance-based mechanisms to reward utilities for meeting or exceeding the annual metrics.
Senate Bill 65, submitted by the Governor's energy office, would revise the loading order in the state's integrated resource plan to consider economic and environmental benefits. This loading order determines the priority of resources to be dispatched, and currently prioritizes resources that reduce energy cost and demand.
About Advanced Energy Economy
Advanced Energy Economy (AEE) is a national association of businesses that are making the energy we use secure, clean and affordable. Advanced energy encompasses a broad range of products and services that constitute the best available technologies for meeting energy needs today and tomorrow. AEE's mission is to transform public policy to enable rapid growth of advanced energy businesses. AEE and its State Partner organizations are active in 27 states across the country, representing more than 1,000 organizations in the advanced energy industry. Learn more at http://www.aee.net @AEEnet
About Clean Energy Project
Clean Energy Project, Inc. (CEP) is a nonprofit, non-partisan organization dedicated to powering the clean energy economy through education and engagement with policy leaders, community leaders and citizens on the economic benefits of fully developing a clean energy economy. For more information, please visit http://cleanenergyprojectnv.org.