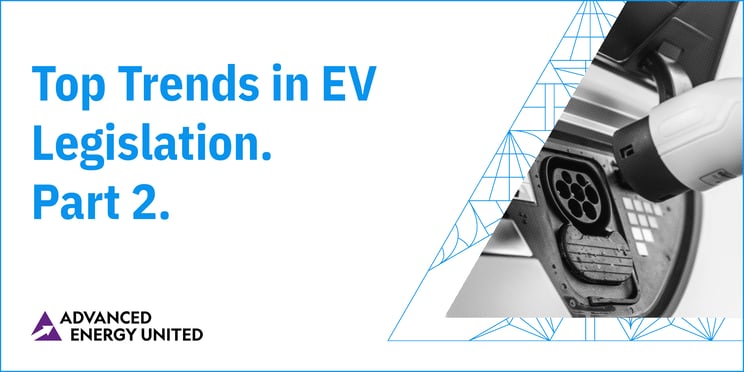 In our previous post, Charging toward the EV transition. Part 1. we covered the first three trends in EV legislation—looking back at 2022.
Read More
Topics: Advanced Transportation, Indiana, California, Missouri, Vermont, Maryland, Connecticut, New Jersey, West Virginia, Hawaii, Louisiana, New York, Colorado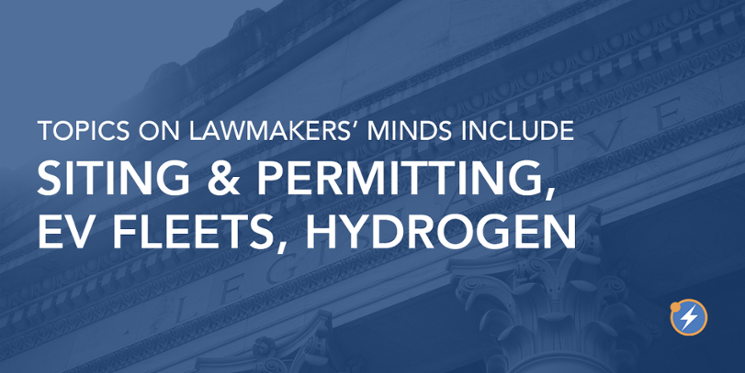 Since the start of this year's legislative sessions, Advanced Energy Economy has been tracking energy legislation across all 50 states, the District of Columbia, and the U.S. Congress through its online PowerSuite platform. PowerSuite provides policy tracking by policy professionals. In the process, we have identified several trends in how states are contemplating the future of their energy, transportation, and building sectors. The bills described in this post, which range from simply introduced to fully signed into law, by no means represent every bill in the country filed this year, but are rather indicative of the attention being devoted to each topic by lawmakers. What follows represents the top 10 state energy legislative issues of 2022.
Read More
Topics: State Policy, Advanced Transportation, Virginia, Arizona, Legislative, Pennsylvania, Indiana, California, Massachusetts, Arkansas, Maine, Nebraska, Tennessee, Maryland, Wyoming, Connecticut, New Jersey, West Virginia, Idaho, Washington, Hawaii, Louisiana, Minnesota, New Hampshire, South Dakota, New York, Colorado, New Mexico, Florida, Illinois