In September, we published a post on the top 10 utility commission issues of 2016 so far, but action on utility regulations has continued in the months since. In this year-end post, we look at 10 key actions taken by state public utility commissions (PUCs) in 2016. These actions affected everything from rate design for distributed energy resources to data access to grid modernization. More broadly, they all point the way toward a modern electric power system for the 21st century, even if getting there is by fits and starts.
Note: some links in this post reference documents in DocketDash, BillBoard or PowerPortal, all part of AEE's software platform, PowerSuite. Click here and sign up for a free 14-day trial of PowerSuite.

1) California Using DER as an Alternative to Traditional Investments
California has been as busy as anywhere in 2016. The California Public Utility Commission is laying the foundation for numerous regulatory reform initiatives. However, a couple of actions stand above the rest.
In April, Commissioner Michael Florio proposed an innovative regulatory incentive pilot that attempts to address the inherent conflict of interest between a utility's financial objectives and the state's policy objectives regarding distributed energy resources (DER). Specifically, the proposal would require the state's three largest utilities - Pacific Gas & Electric (PG&E), San Diego Gas & Electric (SDG&E), and Southern California Edison (SCE) - to each identify at least one project where the deployment of a cost effective DER asset could replace or defer a utility expenditure. The unique component of Florio's proposal, and the subsequent proposed decision that was released in November, is that the utilities would receive a 4% pre-tax incentive (roughly equal to the difference between the utilities' return on equity and cost of capital), if the proposed DER solution plus incentive is the cheaper option. The incentive is intended to make utilities indifferent between investing in a traditional solution, where they can earn a return on the invested capital, and paying a DER provider for a solution, where previously they have not been allowed to earn a return.
In August, PG&E asked for approval to retire the 2,240 MW Diablo Canyon nuclear power plant (which generates about 9% of California's annual electricity production) by 2025, and proposed to replace the output with a portfolio of emission-free, cost-effective, reliable, and flexible resources. Specifically, the proposal, jointly submitted with Friends of the Earth, Natural Resources Defense Council, Environment California, International Brotherhood of Electrical Workers Local 1245, Coalition of California Utility Employees, and Alliance for Nuclear Responsibility, would replace the retired output with a combination of energy efficiency, renewable energy, and energy storage. On December 8, the Commission held a workshop on replacement procurement and to increase understanding of the proposal.

2) New York's Modern Regulatory Framework and Clean Energy Future
With its "Reforming the Energy Vision" proceeding, known as REV, New York has been at the forefront of regulatory reform for the past three years. On May 19 of this year, the New York Public Service Commission issued the highly anticipated Track Two order, in which it adopted ratemaking changes that begin to align utility revenue models with consumer interests and policy objectives. The new system will allow utilities to benefit from integrating third-party solutions (such as software services for cloud computing) and capital (such as DERs) that reduce system costs and improve the efficiency, flexibility, and resiliency of the grid. Utilities will continue to earn money through traditional cost-of-service ratemaking, but also through a combination of outcome-based performance incentives (called "earnings adjustment mechanisms") and by providing services that facilitate a more consumer-driven market.
The Track Two order has also resulted in several spin-off proceedings, including those on the utilities' distributed system implementation plans (DSIPs), the utilities' Benefit-Cost Analysis (BCA) handbooks, and three proceedings around utility revenue reforms (16-M-0428 and 16-M-0429) and rate design reforms (16-M-0430). Another important development was the issuance, in October, of a Staff Report in the "value of DER" proceeding on an interim successor to net metering. A Commission order is expected in late January.
In August, the Commission adopted a Clean Energy Standard proposed by Gov. Cuomo mandating that 50% of New York's electricity come from renewable sources by 2030. The order also directed $965 million in funding for "zero-emissions credits" (ZECs) over the next two years, with adjustments every two years until 2029, to the Fitzpatrick, Ginna, and Nine Mile nuclear plants, to keep the plants open as a short-term bridge to the renewable energy goal.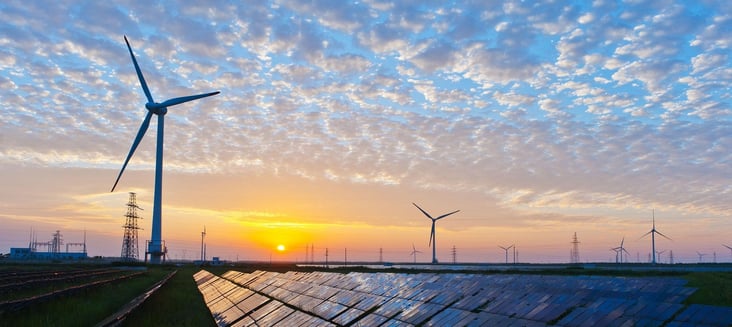 3) Laying the Foundation for a Modern Grid
At its core, grid modernization is about updating the distribution system through integrated distribution system planning and investing in new technologies that enable the seamless integration of distributed assets. In addition to New York and California, a few states are moving ahead on grid modernization.
In March, the Rhode Island Public Utilities Commission opened an investigation into the costs and benefits of various activities on the distribution system and rate structures appropriate for a changing distribution system.
Also in March, the Minnesota Public Utilities Commission held stakeholder meetings on a framework for distribution system planning in its grid modernization proceeding. Additionally, the e21 initiative - convened by the Great Plains Institute and other parties to update Minnesota's regulatory framework - issued three white papers in December to close Phase II of its process, before moving on to Phase III. The three papers covered Grid Modernization, Performance Based Utility Compensation, and Integrated System Planning.
In April, the New Hampshire Public Utilities Commission initiated a working group process focused on investigating grid modernization and exploring the following topics: distribution system planning, customer engagement with DERs (including advanced metering functionality, rate design, customer data, and customer education), and utility cost recovery and financial incentives.
In September, the Maryland Public Service Commission opened a proceeding focused on transforming Maryland's electric distribution systems to ensure that electric service is customer-centered, affordable, reliable, and environmentally sustainable.
Finally, the District of Columbia Public Service Commission held a series of workshops in 2016 in its open proceeding on the legal and regulatory framework that will facilitate and support a modern energy system that includes distributed resources.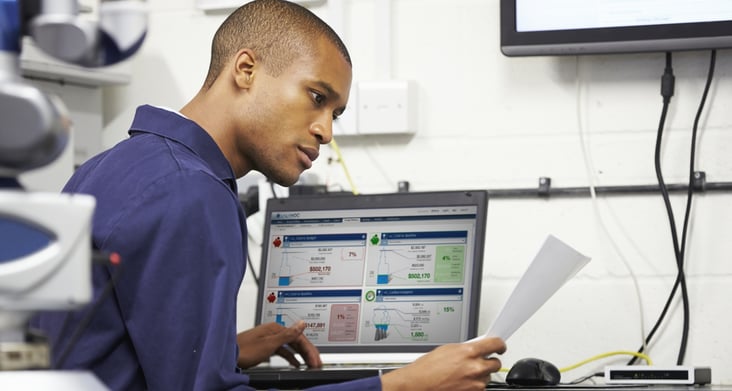 4) Electricity in the Information Age
Utilities are now collecting massive amounts of energy data from the growing number of smart meters that have been installed. This data remains largely in the hands of utilities, and access to it by customers and third-party DER providers has lagged behind. Timely and convenient access to both customer and system data is vital for moving the energy industry into the digital age.
Several states took action on data access in 2016. In March, the Illinois Commerce Commission established Green Button Connect as the automated electronic delivery method for third parties to access customer data in order to increase the benefits of Illinois' investment in advanced metering infrastructure. In June, staff of the Public Utility Commission of Texas recommended that the Commission open a rulemaking to address issues around Smart Meter Texas (SMT), a web portal that enables a customer and the customer's retail electricity provider to access the customer's usage data. As a result, in July the Commission opened two rulemakings - one on third-party authorization to access data and one on SMT governance. And in June, the California Public Utilities Commission streamlined its data access rules by authorizing utilities to use a click-through electronic signature process for verifying customer identity and to authorize releasing data. This decision will increase data access but also improve the user experience – critical to boosting enrollment rates.
Other states that have looked at data access rules and regulations include Colorado, Pennsylvania, Minnesota, and New York.

5) Rate Design for a DER Future
As utilities have been looking for ways to recover their costs with the increase in customer-sited DER and demand-side management programs, several states have opened alternative rate design investigations. Additionally, the increasing number of smart meters - approaching 50% - installed on the grid have given utilities the flexibility to implement more sophisticated rate designs, including time-of-use (TOU) rates as the default for customers. TOU rates are usually structured to align more closely with the cost of providing electricity, driving beneficial customer behavior and investment in DER.
On the heels of several controversial rate case requests, the Pennsylvania Public Utility Commission opened an investigation at the beginning of the year to consider alternative ratemaking mechanisms such as revenue decoupling, incentive regulation, and other mechanisms that encourage utilities to make their energy efficiency and conservation programs more ambitious and successful. In June, the Public Utilities Commission of Texas opened a rulemaking to investigate alternative ratemaking mechanisms, with a final report due to the legislature in January. In Arizona, on August 11 UNS Electric received approval for a default TOU rate for new residential and small commercial customers (the default non-TOU rate for existing customers will have a $2 increase in the fixed charge to encourage people to move to the TOU rate) and a customer education plan to inform customers on the benefits of TOU rates. Finally, in Colorado, on November 19 Xcel Energy received approval to introduce two new TOU pilots to test a default TOU rate for residential customers in 2020.
Outside of individual state PUCs, the National Association of Regulatory Utility Commissioners (NARUC) Rate Design and DER Compensation manual was released in November. The manual is intended to assist jurisdictions in navigating the challenges, considerations, and policy developments related to the increase in DER on the grid.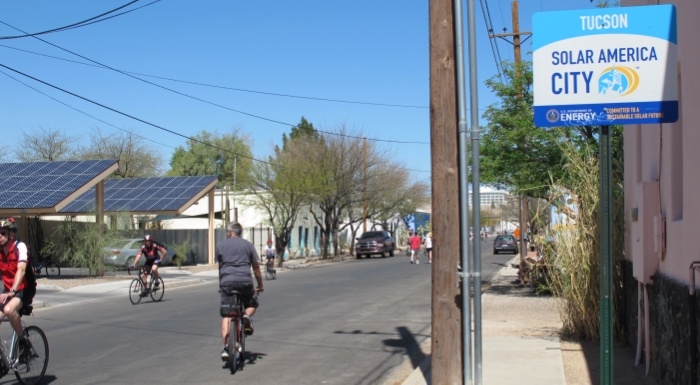 6) The Future of Net Metering
Rate design and net metering are intertwined. As the penetration of net metered distributed generation (DG), particularly rooftop solar, increases, states - and especially utilities - are pushing back on retail net metering as the way to compensate DG owners for their electric output, exploring tariffs that value both the benefits and costs that DG, and DER more generally, can provide.
New York has been neck-deep in a collaborative process throughout 2016 in their Value of DER proceeding (mentioned in #2). At the end of April, the Arkansas Public Service Commission opened a proceeding to consider changes to its renewable DG policies and net metering rules. In May, the New Hampshire Public Utilities Commission initiated a proceeding to develop alternative net metering tariffs and to consider the costs and benefits of behind-the-meter DG and alternative rate structures (including time-based tariffs). In November, the Louisiana Public Service Commission removed its net metering cap (which had been reached by Entergy Louisiana and Southwestern Electric Power Co.) and ordered that utilities continue crediting customers at the retail rate with any excess credits carried over every month at the avoided cost rate.
The most contentious net metering debate of the year was in Nevada. The dispute came to a head on December 23, 2015, when the Public Utilities Commission of Nevada approved a new two-part net metering tariff that slashed the existing retail rate and tripled the fixed charge, phased in over four years. Controversially, the new net metering rules applied not only to new solar customers but existing ones as well. However, after much back and forth, the Commission finally put the issue to rest on September 16, when it approved a settlement agreement among NV Energy, SolarCity, and the Bureau of Consumer Protection to grandfather existing net metering customers (as of the end of 2015) under original retail net metering for a period of 20 years.
7) Energy Storage On the Rise
Energy storage is an increasingly valuable resource for the grid, offering everything from frequency regulation to, ultimately, power to meet peak demand. Falling technology costs and improving performance, advances in system integration, and more sophisticated rate designs are driving growth in the burgeoning energy storage market. Utilities and regulators are starting to take notice.
At the beginning of the year, APS received approval for a residential pilot program, consisting of 75 homes exploring different combinations of energy storage technologies. The Arizona Corporation Commission ordered APS to spend an additional $4 million to facilitate energy storage technologies through demand response (DR) or load management. In May, in another part of the Grand Canyon State, the Commission gave Tucson Electric Power (TEP) the green light for two 10 MW energy storage pilot projects as part of its 2016 Renewable Energy Standard plan. In March, the Colorado Public Utilities Commission approved Xcel Energy's proposal to invest $9.1 million in two energy storage projects as part of its Innovative Clean Technology Projects Program. And in September, AEP Texas North Co. (TNC) proposed installing two utility-scale lithium-ion battery systems on its distribution system. Allowing TNC to own and rate-base the batteries is a possible bellwether decision for Texas, where distribution utilities are prohibited from owning energy storage facilities that sell energy or ancillary services in the wholesale market.
Meanwhile, California continues to lead the nation in energy storage, with a 1.3 GW mandate by 2020, plus an open proceeding on the Commission's energy storage framework. Meanwhile, Oregon and Nevada moved the conversation forward with their own energy storage investigations in 2016.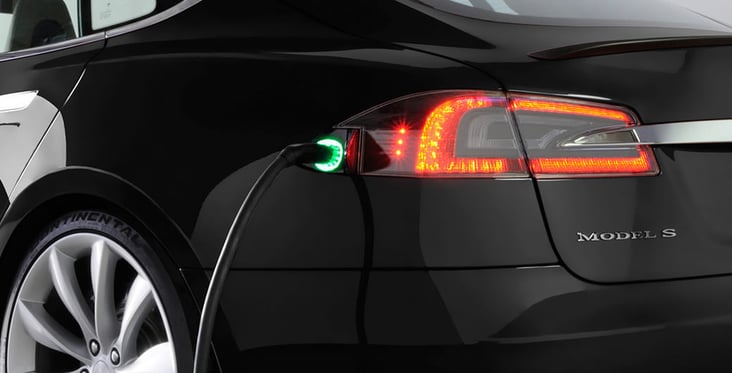 8) Electric Vehicle Charging - a Potential New Utility Revenue Stream
In 2016, utilities began looking to electric vehicles (EVs), and especially, their charging stations, as a way to expand their revenue stream. However, third-party EV charging companies have fought back, declaring that regulated utility companies should not be allowed to compete in a competitive market.
To start the year off, the Nevada Public Utilities Commission opened an investigation into EV charging policies for the Silver State. In April, the Washington Utilities and Transportation Commission approved a $3.1 million, two-year EV charging station pilot for Avista Utilities. In April, the Kentucky Public Service Commission approved Louisville Gas and Electric and Kentucky Utilities' proposal to install and operate 20 EV charging stations. In September, Rocky Mountain Power filed an application with the Utah Public Service Commission to implement an EV incentive pilot program. Also, the California Public Utilities Commission expanded its ongoing EV rulemaking to include laying the groundwork for utilities to accelerate widespread transportation electrification.
The most significant failed EV charging proposal of 2016 occurred at the hands of the Kansas Corporation Commission. In September, the Commission denied Kansas City Power & Light's proposed Clean Charge Network, which included 1,000 charging stations in its service territory, stating that there is currently little demand for the charging stations, that ratepayers should not be paying to finance additional charging stations, and that private businesses and homeowners are already installing charging stations on their own.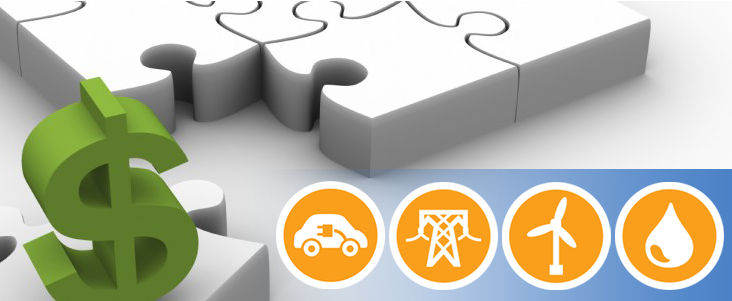 9) Utility Mergers and Acquisitions
We are increasingly seeing a renewed trend towards consolidation in the utility sector driven by low wholesale energy prices, the rise in customer-sited DER, and the rise in demand-side management programs. By consolidating, utilities can streamline and improve the efficiency of their operations and expand their customer base, allowing them to earn more regulated returns and stabilize revenue streams.
Merger deals approved in 2016 include Exelon-Pepco ($6.8 billion), Cleco Partners-Cleco Power ($4.7 billion), Emera-Teco Energy ($10.4 billion), and Southern Co.-AGL Resources ($12 billion). However, not all mergers and acquisitions have been successful, as we have seen a few rejections, most notably in Texas and Hawaii.
In May, Hunt Consolidated and other investors withdrew their proposal to acquire the largest T&D utility in Texas, Oncor, for $17.6 billion and convert it into a Real Estate Investment Trust (REIT). Now, Hunt has filed a new proposal and is competing with other bidders, most notably NextEra Energy, for the acquisition. In July, the Hawaii Public Utilities Commission rejected the long pending $4.3 billion merger between NextEra Energy and Hawaiian Electric Industries (HEI). The Commission said the merger was not in the public interest and failed to show a commitment to the state's clean energy goals.

10) New Leaders at PUCs
Almost one-fifth of all public utility commission seats turned over in 2016, with some notable changes in PUC chairs. Katie Dykes was named chair of the Connecticut Public Utility Regulatory Authority, Joe Reynolds was appointed chair of the Nevada Public Utilities Commission, Randy Christmann takes the reins of the North Dakota Public Service Commission, and Lisa Hardie took over as the head of the Oregon Public Utilities Commission. Joshua Epel and Carol Stephan announced they were stepping down as chairs of the Colorado Public Utilities Commission and Indiana Utility Regulatory Commission, respectively, to begin the new year. In addition, Commissioner Robert Powelson of the Pennsylvania Public Utilities Commission was elected to be the new chair of NARUC.
Keep up-to-date on all regulatory action with AEE's PowerSuite. Click below to start your 14-day trial: