Advanced energy makes news, and 2015 was proof of that. From innovative financing models for energy efficiency to Fortune 500 companies choosing advanced energy, businesses big and small had impact on the way the world generates and uses energy. In fact, it's not easy to pick the top stories of the year. Still, last week we gave you the first five of our top 10 of the year, and here are the other five. (Read Part 1 here.) Then get ready for 2016, which we are sure will be another news-filled year for advanced energy!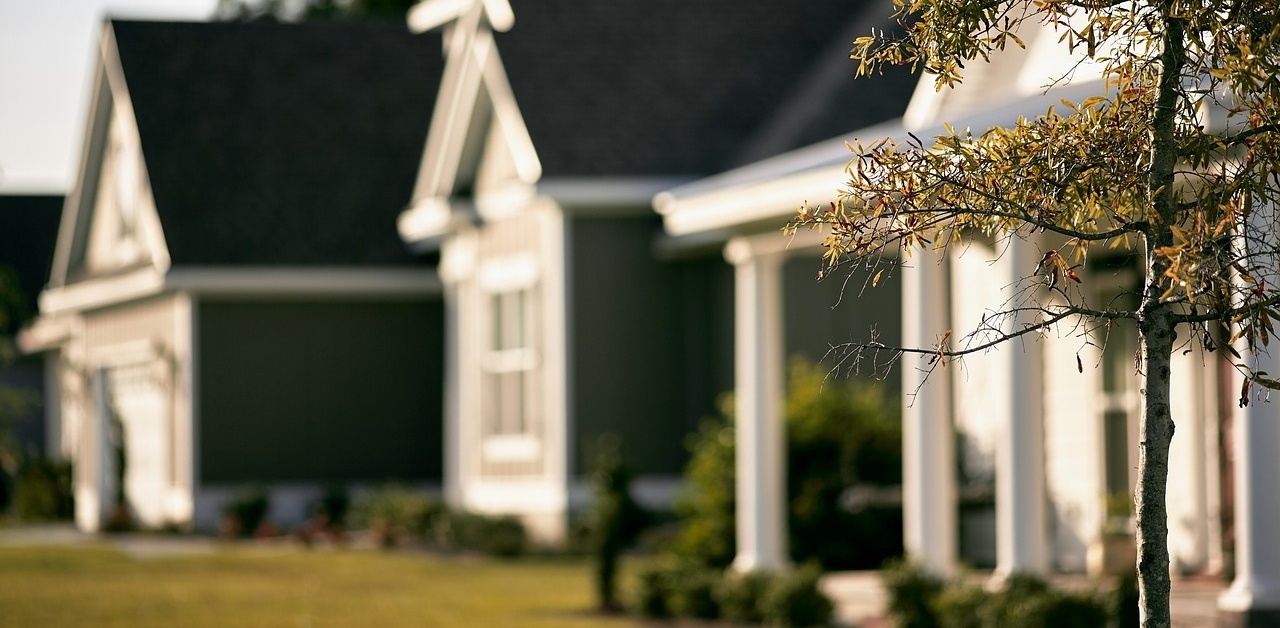 6. Picking Up the PACE
Property Assessed Clean Energy (PACE) programs, which allow property owners to borrow money for advanced energy upgrades and then repay the money over time on their property tax bill, enjoyed a brief period of popularity between 2008, when the first pilot was introduced, and 2010, when the program stalled out on the residential front, when the Federal House Finance Agency frowned on arrangements that gave PACE payment obligations precedent over mortgages in the case of default. Still, rumors of PACE's death had been exaggerated, with PACE programs for commercial properties continuing to spread. In 2013 Arkansas passed a PACE bill, thanks in large part to AEE's state partner, the Arkansas Advanced Energy Association. Then, last year, 17 counties in California joined together to create CaliforniaFirst, a PACE financing program for homeowners, reviving this option for energy investment in the residential sector.
This year, the market for residential PACE in the U.S. surpassed the market for commercial PACE, spurred by California but also developing in Florida, Georgia, Missouri, and New York. According to July data from PACE Now, there have been more than 30,000 PACE-financed residential projects, totaling $626 million, compared with 330 commercial PACE projects, representing $112 million in investment.
In September, the White House offered further clarity on the future of PACE financing, demonstrating that PACE loans could be paired with federally guaranteed mortgages, as well as transferred to new owners, rather than paid off, at the time of the property's sale. These clarifications set PACE on a path toward long-term growth.

7. Companies Pick Advanced Energy
This year, more commercial energy clients than ever chose advanced energy. Late in 2015, AEE members Apple, GE, Intel, Invenergy, Johnson Controls, Microsoft, and Siemens announced that they had signed the Act on Climate Pledge, but many of them have already started acting. In September, Siemens published an op-ed in the New York Times announcing that the company would incorporate a variety of advanced energy generation technologies and energy efficiency measures to completely eliminate or offset CO2 emissions by 2030.
Apple announced in May that its stateside facilities and also its entire manufacturing supply chain would be powered with renewable energy. In December, Google announced its biggest advanced energy investment yet, adding 842 MW of renewable energy capacity, including a wind farm in Sweden and solar power plant in Chile, to power data centers worldwide. It's the biggest purchase of renewable energy by a non-utility ever. Google also recently announced a goal to go 100% renewable by 2025, which would require a tripling of its current advanced energy purchases.
AEE hosted a webinar this year, now available as an archive, featuring decision-makers from Walmart and Microsoft discussing their companies' commitments to advanced energy. David Ozment, Walmart's director of energy, told us that the company was on the path to be supplied 100% by renewable energy. "At Walmart we do have this mentality of everyday low cost, everyday low prices for our customers," said Ozment. For a company as large as Walmart, energy is a top operating expense. Walmart has aggressive renewable energy goals, but for them to be truly sustainable over the long term, says Ozment, "they also have to make good business sense."
We've reached a tipping point where incorporating advanced energy is more than good corporate citizenship: it makes direct economic sense for businesses large and small. Keep an eye out in 2016 as companies continue to seek better energy solutions, and what happens to the policy landscape as more corporate energy customers demand access to advanced energy.

8. Hawaii Sends Postcards from the Future
Normally, we reserve the year-end wrap up for discussions of trends across all states, but this year Hawaii proved itself to be a special case again and again. The Aloha State is an interesting test case for advanced energy: almost all traditional energy resources must be shipped in at great expense, but energy sources indigenous to the islands include solar, wind, biomass, and hydroelectric power – and Hawaii is looking to make the most of them. That has meant a lot of "postcards from the future."
In December 2014, NextEra announced plans to buy HECO, Hawaii's largest utility – a deal that, as of this writing, has not been finalized. In the meantime, in May, Hawaii's state legislature passed a 100% renewable portfolio standard – meaning the state will be powered entirely by renewable energy by 2045.
In October, the Hawaii PUC updated its rules on net metering. Net metering is the policy by which customers with rooftop solar panels that produce more electricity than they consume at any given moment sell that electricity back to the utility at retail market prices, offsetting power purchased from the grid when the sun isn't shining. Hawaii leads the nation in rooftop solar, with the highest penetration in the country by a factor of three. So what comes after net metering? In Hawaii's case, the answer is two new solar tariffs.
As the future arrives, the postcards from Hawaii may read, "Wish You Were Here."

9. Great Tastes that Taste Great Together
Last year we said that electric vehicles and solar energy are "two great tastes that taste great together," with EV owners that had solar panels on their rooftops helping to smooth out the demand for electricity by charging their vehicles at night and using little electricity during peak hours. This year we discovered it wasn't just EVs and solar panels channeling the Reese's Peanut Butter Cup: advanced energy technologies work best with other advanced energy technologies.
Take solar power. As critics will be quick to point out, the sunniest hours do not cover all the hours we need electric power most. The fix? Energy storage. In December, MIT Energy Review published an article detailing how using the hours of high generation can be used to charge batteries that are later discharged at times of high demand. That makes solar-generated electricity just as valuable in the dark of night as in the light of day.
That's just the start of advanced energy mix-and-match possibilities. In May, when Apple announced its ambitions to reach 100% renewable energy throughout its supply chain, it announced projects in solar, wind, biogas, fuel cells, geothermal, and small hydropower. With the announcement that it would be offsetting all its CO2 emissions in October, Siemens solidified its role as both a supplier of advanced energy products and a customer making full use of them to meet the company's energy needs.
Advanced energy: building the nodes and connections to ensure the value of the future of energy.

10. Marijuana Bogarts the Grid
In years past, major hurricanes, heat waves, and other extreme weather systems have strained on the grid. This year we saw a similar story, but with a very different cause. It turns out pot is an energy-hungry crop! As marijuana is legalized in state after state, utilities find themselves contending with sudden increases in electricity demand for growing weed.
What began as News of the Weird in advanced energy has become a major topic, big enough to be addressed at the 127th Annual NARUC Meeting. The final session was entitled "The Straight Dope on Energy & the Marijuana Industry (Don't laugh, it could be coming to your State soon!)" – parentheses included. "Why do we care about pot?" Gavin Bade, a reporter for Utility Dive, live tweeted from the session, with Washington, D.C., Commissioner Willie Phillips responding, "Cultivation has become perhaps the most energy-intensive crop in the U.S." Phillips said legal pot could be a $35 billion a year industry, and "a third of that is related to energy consumption."
This summer, seven outages in Portland, Oregon, could be directly attributed to grow operations, and there could be more. According to one source, legal marijuana cultivation is one of three major sources of load growth in the Pacific Northwest. The others? Data centers and electric vehicles – more square, but no less challenging.
Sign up for AEE Weekly to get all the news in 2016!