To kick off 2015, we look at 10 key issues before state public utility commissions this year, from comprehensive grid modernization to rate design and utility mergers. Note: some links in this post reference documents in DocketDash, BillBoard or PowerPortal, applications in AEE's energy policy software platform, PowerSuite. Click here and sign up for a free 14-day trial of PowerSuite.

1. New York PSC to Issue First Major Orders in Trailblazing Reform Effort
The New York Public Service Commission's multi-stage Reforming the Energy Vision Proceeding continues into 2015, with the Track One order expected early in 2015. That order is expected to address the major system design aspects of REV, including the role of distribution utilities in enabling market-based deployment of distributed energy resources (DER). A straw proposal addressing Track Two of REV, expected in the second quarter, will examine changes in the regulatory structure, tariffs, and incentives needed to better align utility interests with achieving the state's policy objectives (of more efficient energy use, deeper penetration of renewables and widespread DER adoption). After stakeholder input on the straw proposal, a Track Two order will likely be issued in the second half of 2015. Following the issuance of the Track Two order, REV will move into its next stage, which will include an extensive implementation period of utility-specific filings and additional stakeholder input on a number of issues.
New York's Renewable Portfolio Standard and Energy Efficiency Portfolio Standard are also set to expire at the end of 2015, which raises the importance of NYSERDA's proposed Clean Energy Fund. The fund is intended to increase the scale of clean energy deployment, attract private investment for clean technologies, and reduce greenhouse gas emissions. Stakeholder comments to NYSERDA's CEF straw proposal (issued September 23, 2014) are due by March 20, with reply comments due by April 10. A final order on the CEF is also likely to be issued in the second half of 2015.

2. Mass. Utilities to File Grid Mod Plans; Conn. to Join the Grid Mod Party
As part of Massachusetts' grid modernization proceeding, by August 5 each electric distribution company must submit a 10-year grid modernization plan. These plans must incorporate a short-term (five-year) plan that outlines their planned capital investments, including the rollout of advanced metering functionality across the state. The plans must include a new rate structure, adopted in the time varying rates proceeding, which requires time varying rates for customers on basic service. Customers will be placed on a tiered rate with special pricing during peak demand but have the ability to opt-out and choose a flat rate with a rebate for reducing consumption during times of peak demand.
Following the lead of Massachusetts and New York, Connecticut is poised to implement its own version of grid modernization in 2015. "Grid 2.0...is a top priority of ours," said Rob Klee, Commissioner of the Department of Energy and Environmental Protection. In DEEP's most recent biennial IRP assessment, it proposed plans to initiate a proceeding at the Public Utilities Regulatory Authority (PURA) on valuing distributed generation sources, along with plans to increase incentives for distributed generation (DG), expand energy efficiency programs, and increase climate resilience.

3. Big Investments in Energy Storage Coming to Calif. and Texas
California's three largest utilities have issued energy storage solicitations to comply with the Public Utility Commission's (CPUC) target of 1.3 gigawatts (GW) of storage by 2022. Southern California Edison has already awarded contracts for more than 250 MW of energy storage, and they recently issued an RFP for 16.3 megawatts (MW) of additional storage, with offers due by April 1, 2015. Pacific Gas & Electric is seeking 74 MW, with offers due by February 17th. Bids for at least 25 MW of storage by San Diego Gas & Electric were due by January 5th.
Meanwhile in Texas, Oncor Energy has informally proposed a $5.2 billion dollar plan to deploy energy storage batteries across ERCOT. At 5 GW, Oncor's project would be the largest energy storage deployment in the world. If all goes according to plan, Oncor would begin deployment in 2018. To source the batteries, Oncor is in talks with Tesla, the company building the $5 billion battery "gigafactory" in Nevada. The plan, however, could face difficulties moving forward. Under state law, storage is defined as generation, which, as a transmission and distribution utility, Oncor is forbidden from owning. Power generators may also see this as a play to shift money from generation to transmission and distribution infrastructure, as the batteries are likely to eliminate the need for ERCOT's least efficient generators, which only run when demand is highest.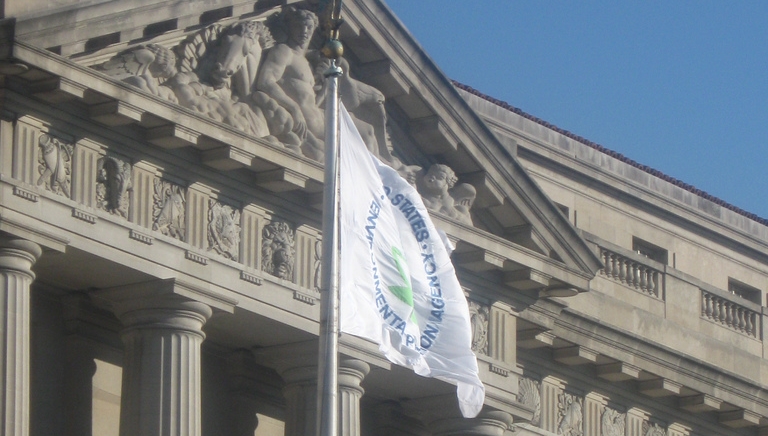 4. EPA to Finalize Clean Power Plan Rule This Summer
The EPA has a lot of reading to do as the agency received more than 4 million comments on the Clean Power Plan before the December 1, 2014, deadline from individuals, organizations including AEE and its state partners, ISO/RTOs and state regulatory bodies. The Clean Power Plan, a proposed rule that sets a carbon emission rate target for each state to meet by 2030, is set to be finalized by mid-summer. Additionally, the EPA just announced that it would open a rulemaking to establish a Federal Implementation Plan for states that do not create their own compliance plans.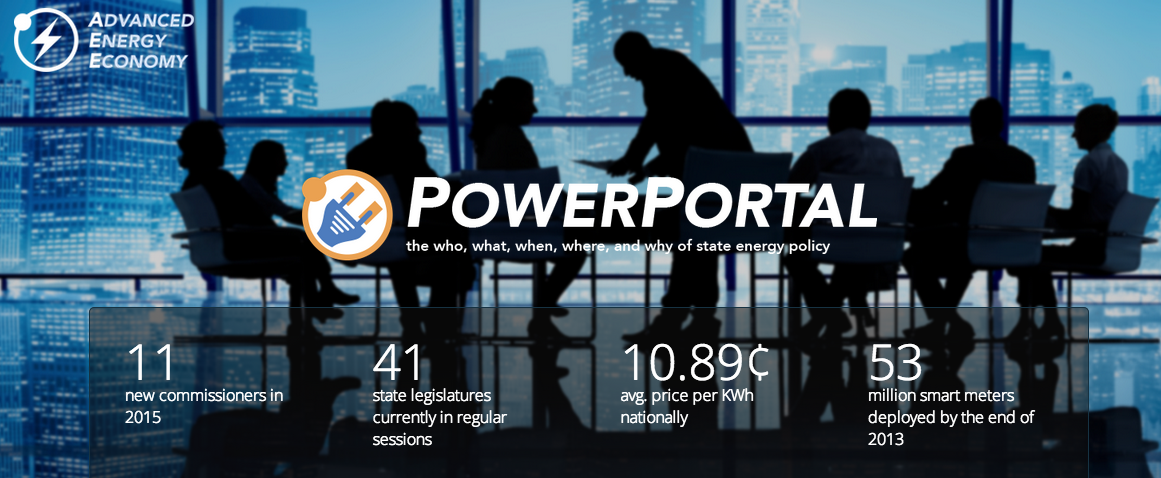 5. Large Turnover of Commissioners Expected Across the Country
And 2015 is set to be a big year for commissioner turnover, with dozens of newly appointed and elected commissioners taking office. In California, Commissioner Michael Picker has been named the new chairman of the CPUC, replacing embattled chairman Michael Peevey, who has stepped down, opening up a seat to be filled by Liane Randolph. In Arkansas, Ted Thomas has replaced former chairman and newly confirmed FERC Commissioner Colette Honorable, who passed the baton of the NARUC Presidency to Commissioner Lisa Edgars of Florida in November. In Arizona, Susan Bitter-Smith was selected as the new chair of the ACC, following a hotly contested election there last year for two other seats. Angela O'Connor, founder of the New England Power Generators Association, is the new Chair of the Massachusetts DPU. Finally, a new chair is also expected in Hawaii. For a full list of new commissioners seated so far in 2015, click here.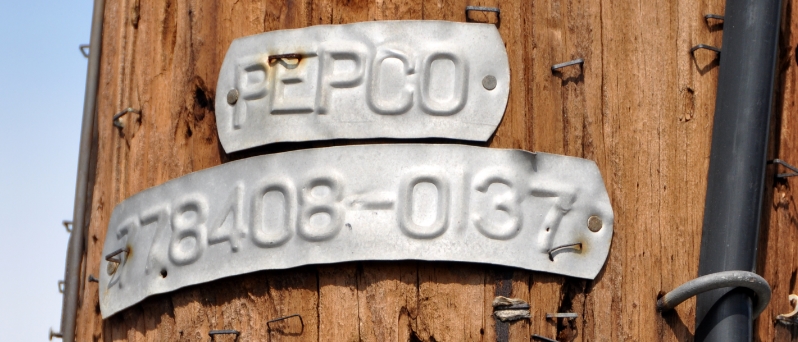 6. Mid-Atlantic Commissions to Rule on Exelon-Pepco Merger Proposal
The $6.8 billion Exelon-Pepco merger proposal has been approved by FERC and Virginia regulators, but the deal is not expected to be finalized until mid-2015. It still needs approval from the Department of Justice and regulators in Maryland (decision due April 1), Delaware (decision due March 10), New Jersey (no decision date yet announced) and the District of Columbia (final decision expected soon after reply briefs are due on March 26). Concerns about market power and ratepayer impacts have been raised in all four of these jurisdictions, with many calls for additional money from Exelon to be earmarked for a variety of purposes, including crediting customers bills, low income customers, and efficiency programs.

7. New Mexico and South Carolina Commissions to Consider Solar
In its most recent rate case filed last month, Public Service Company of New Mexico - the state's largest utility, has proposed a new solar fee of $6 per kilowatt (kW), or up to $30 per month for a residential customer with a 5-kW array. If approved, the proposal, which also includes a pilot revenue decoupling program, would go into effect on January 10, 2016.
Utilities and solar advocates have reached a net metering agreement in South Carolina, which, if approved by the Public Service Commission, would require utilities to pay the full retail rate for customer-owned solar power fed back to the grid until 2025 for solar panels installed before 2021. As part of the settlement, South Carolina utilities would also file several additional residential and commercial solar programs and incentives with the Commission within 60 days of the settlement's approval. The settlement stems from landmark solar legislation, Act 236, passed in June, which also legalizes third-party financed solar and requires state regulators to institute a value-of-solar proceeding.

8. California and Minnesota to Consider Major Utility Reforms
California has several open dockets covering key elements of a 21st century electricity system. Phase one of a proceeding on residential rate structures and time varying rates is expected to be completed in March, along with possibly lifting restrictions in the existing net-metering statute. Additionally, utilities are required to file Distribution Resources Plan Proposals by July 1. And by August, the CPUC is expected to issue a final decision about expanding the role of utility ownership in electric vehicle charging infrastructure.
In Minnesota, Xcel Energy just submitted a roadmap to the Public Utilities Commission designed to implement the recommendations of a diverse stakeholder group, known as the e21 Initiative. The goals of the initiative, as outlined in Xcel's filing, are "to create a vision for aligning Minnesota's regulatory framework with State policy goals, changing consumer expectation, new technologies and innovation." Xcel asks to discuss the roadmap in a planning meeting with the PUC by the end of February. In addition, Xcel will submit a preferred plan to meet the e21 Initiative goals in their IRP by the end of January.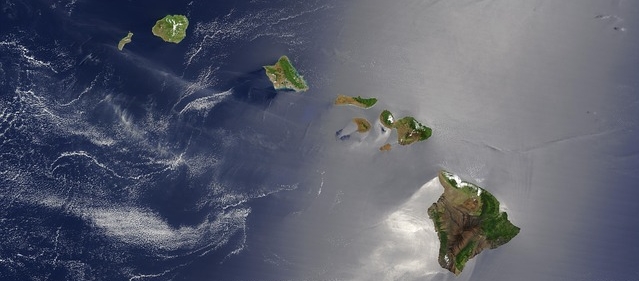 9. Hawaii PUC to Rule on HEI-Nextera Merger and Utility Plans
Isolated from the mainland power grid and saddled with the highest electricity prices in the U.S., Hawaii has long been at the forefront of adding renewables to their mix. This may be why Herman Trabish from Utility Dive wrote, "It is thought NextEra is acquiring Hawaiian Electric Industries (HEI) to use Hawaii to test solar grid integration solutions it can profit from as U.S. solar penetration rises." The $4.3 billion merger, which has to be approved by the PUC, FERC, and HEI's shareholders, is expected to be completed by December 3, 2015.
The Hawaii PUC has also recently opened two important proceedings that build on the PUC's recent white paper on the utility of the future. One of the proceedings consolidated the Hawaiian Electric Companies' power supply improvement plans (filed August 26 and supplemented October 10) to facilitate a comprehensive stakeholder review. The other proceeding is to investigate the utilities' distributed energy resource policy plans which were filed last summer and to provide transparency and an opportunity to comment for all stakeholders. The Commission has yet to release a procedural schedule for either proceeding.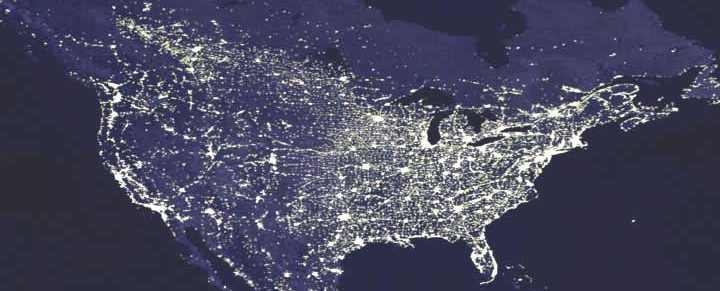 10. Utilities to Continue Pushing for Increased Fixed Charges
In 2015, several utilities across the country - from Hawaii to Missouri to Washington to Indiana - will continue to argue that higher fixed charges are needed to cover the costs of maintaining the grid as consumption drops due to rooftop solar and energy efficiency gains. Critics of the proposals have argued that this new rate structure will stymie distributed generation, reduce the savings from energy efficiency investments, and disproportionately affect low-income customers.
No denying it, 2015 will be a benchmark year for energy regulation. You can keep abreast of all the developments throughout the year with AEE's PowerSuite portal access to state regulatory proceedings, as well as legislative activity.