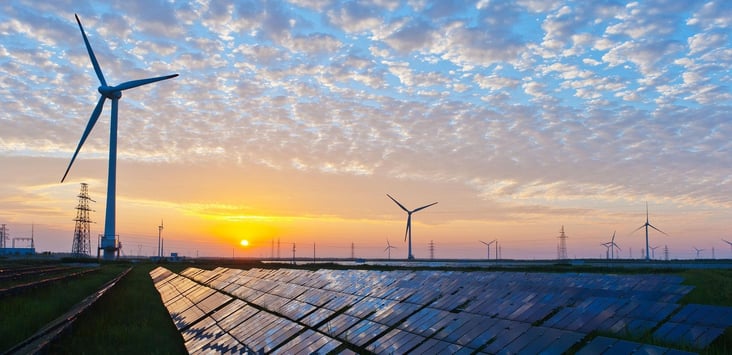 Back in January, we published a list of the top 10 public utility commission issues to watch in 2016. With 2016 heading into the home stretch, we check in on the top issues facing utility commissions so far this year. Not surprisingly, the challenges PUCs are grappling with are all over the map: sweeping changes in utility business models, utility M&A, grid modernization, rate design, smart meter data access, demand charges for residential customers, energy storage, electric vehicle charging infrastructure, to name a few. Here is a status check of the Top 10 matters before PUCs to date.
Note: some links in this post reference documents in DocketDash, BillBoard or PowerPortal, all part of AEE's software platform, PowerSuite. Click here and sign up for a free 14-day trial of PowerSuite.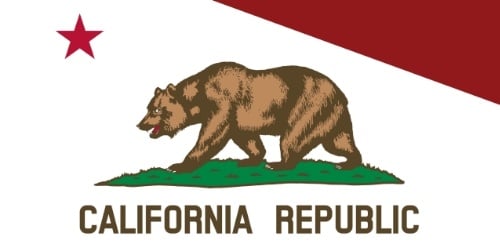 1. California Leading Out West
Since we last checked in, the California Public Utilities Commission has been very busy. Receiving the most attention is Commissioner Michael Florio's regulatory incentive proposal, which he introduced on April 4 in California's Integrated Distributed Energy Resources (IDER) proceeding. The proposal is intended as a pilot program to test the effect of incentives on utility sourcing of services from DER, addressing the potential conflict between the Commission's policy objectives and the utilities' financial objectives. The Commission held a series of workshops (the most recent one was held on August 4) to consider and develop a process to test the regulatory incentive proposal. As a result, Commissioner Florio issued a revised proposal on September 1 and ordered reply comments on the revised proposal by September 22.
California is also immersed in a variety of other 21st century electricity system initiatives. Their Distribution Resource Plan proceeding - focused on how the state's investor-owned utilities can capture the value of DER in their distribution systems - is about to issue a Track 2 final decision (expected sometime in August) on demonstration and pilot projects. A Track 3 final decision on policy and coordination issues is expected by the end of 2016.
In other California developments, on June 9 the Commission authorized $111 million in new funding to continue the New Solar Homes Partnership - financial incentives for homeowners, builders, and developers to install solar on homes. That same day, the Commission adopted 2017 Demand Response bridge funding (to improve existing programs before the full integration of DR as a supply resource in the CAISO market in 2018). On June 23, the Commission approved revisions to the Self Generation Incentive Program. On July 22, the Commission directed utilities to develop plans by November for engaging with new customers on several time-of-use (TOU) rate pilots (i.e., informing new customers of tariff choices and assisting customers in choosing the correct rate). The Commission has also continued to work with CAISO to asses peak electricity usage patterns in order to develop future time-of-use rates (with a final decision expected by the end of the year). And the Commission has been working to develop a process by 2017 for an integrated resource planning (IRP) framework for California's utilities. Last but not least, on August 11, Pacific Gas and Electric (PG&E) asked for approval to retire the 2,240 MW Diablo Canyon nuclear power plant by 2025 and replace the output with a combination of energy efficiency, renewable energy, and energy storage.

2. New York Leading in the East
After more than two years years of policy formulation, New York's Reforming the Energy Vision (REV) proceeding is finally revving toward implementation. On May 19 the New York Public Service Commission issued the highly anticipated Track Two order adopting ratemaking changes to create a modern regulatory framework that aligns utility revenue models with consumer interests and policy objectives. The new system will allow utilities to create shareholder value by integrating third-party solutions (e.g. software services for cloud computing) and capital such as DERs that reduce system costs and improve the efficiency, flexibility, and resiliency of the grid. The goal is to enable market activity and assist in building a robust retail market.
The PSC is also engaging stakeholders in a collaborative process to identify new approaches for valuing DER. It is working on both an interim successor to net metering and a long-term full-value-of-DER methodology, both based on the "LMP+D" approach where LMP represents all wholesale market values and "D" represents all other values, including distribution system benefits and environmental externalities (which are not fully captured in market prices). The goal is to have an interim methodology adopted in 2016 so the utilities can implement it by mid-2017, while working on successive iterations and improvements with an eye towards completing development of the full-value methodology in 2018. AEE Institute has been busy working behind the scenes to facilitate a transition plan with both utilities and solar developers as well as developing a framework based on the "LMP+D" approach.
Other key proceedings to keep an eye on in New York include the utilities' distributed system implementation plans (DSIPs) proceeding, which opened on July 26 (initial comments are due by September 12 and reply comments are due by September 26); the utilities' Benefit-Cost Analysis (BCA) handbooks proceeding, which opened on July 27 (reply comments are due by September 26); and three proceedings opened on August 9 around utility revenue reforms (16-M-0428 and 16-M-0429) and rate design reforms (16-M-0430) to implement the REV Track 2 order. The PSC also made significant revisions to their Clean Energy Standard - more on that later.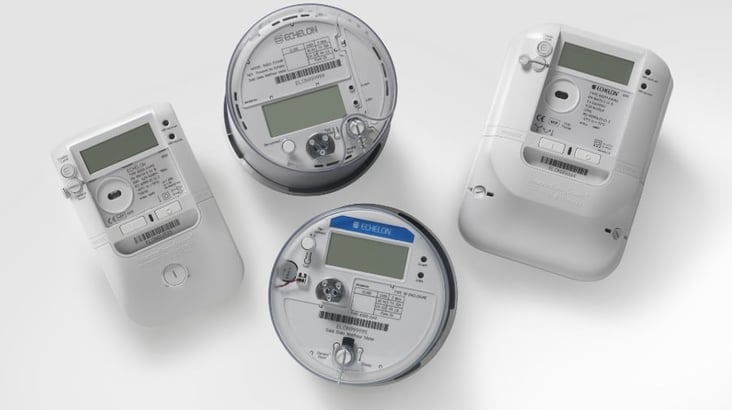 3. First Smart Meters, Then Access to Data
Timely and convenient access to data for customers and third parties is critical to support the transition to a modern grid. Large investments in advanced metering infrastructure (over 41% of all meters as of January 2015), increased adoption of DERs, and upticks in experimental and alternative rate designs are leading states to investigate their data access rules.
In March, the Illinois Commerce Commission established Green Button Connect as the automated electronic delivery method for third parties to access customer data in order to increase the benefits of Illinois' investment in advanced metering infrastructure. In May, Xcel Energy in Colorado reached a settlement agreement to address customer data access issues and agreed to consider implementation of Green Button Connect at some point in the near future. In June, staff of the Public Utility Commission of Texas recommended that the Commission open a rulemaking to address issues around Smart Meter Texas (SMT) - a web portal that enables a customer and the customer's retail electric provider to access the customer's usage data. As a result, in July the Commission opened two rulemakings - one on third party authorization to access data and one on SMT governance. And in August, the Customer Energy Usage Data working group, in Minnesota's long open data access and privacy policies proceeding, filed a report with recommendations to the Commission (a comment period is expected to open up soon).
Back on the eastern seaboard, the Pennsylvania Public Utility Commission continues to investigate a standardized solution for a secure web portal for the acquisition of smart meter data, with utilities submitting technical implementation plans in July. In August, the New York Public Service Commission opened a proceeding focused on utility revenue reforms and aggregated data access requirements.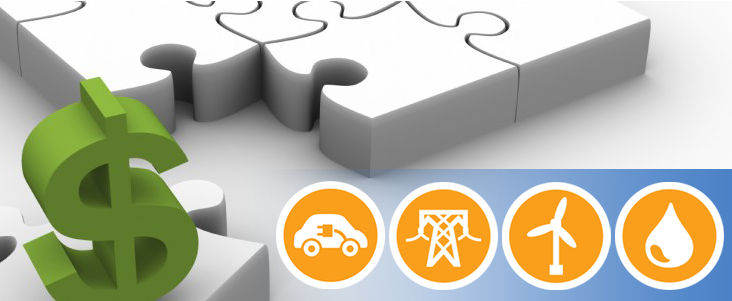 4. No Shortage of Action In Utility Mergers and Acquisitions

Since the beginning of the year, Exelon-Pepco ($6.8 billion), Cleco Partners-Cleco Power ($4.7 billion), Emera-Teco Energy ($10.4 billion), and Southern Company-AGL Resources ($12 billion) have all received final approval for their merger & acquisition requests.
Requests in Texas and Hawaii did not receive the same warm reception. In September 2015, Hunt Consolidated and various other investors filed for approval to acquire the largest T&D utility in Texas, Oncor, for $17.6 billion and convert it into a Real Estate Investment Trust (REIT). In March the Commission approved the merger, but in May Hunt withdrew its proposal because of differences with the Commission over whether a portion of the tax savings resulting from the REIT structure (up to $250 million a year) should be shared with ratepayers. Now Hunt has filed a new proposal and is competing with other bidders, most notably NextEra Energy, for the acquisition.
On July 15, the Hawaii Public Utilities Commission rejected the long pending $4.3 billion merger between NextEra Energy and Hawaiian Electric Industries (HEI). The Commission said the merger was not in the public interest and failed to show a commitment to the state's clean energy goals.
Other M&A action included a $12.2 billion proposed acquisition of Westar Energy by Great Plains Energy that must be approved by FERC, the Missouri Public Service Commission, and the Kansas Corporation Commission. And Fortis Inc.'s proposed $11.3 billion acquisition of ITC Holdings Corp. still must be approved by the Federal Communication Commission, FERC, and regulatory agencies in Kansas, Missouri, and Wisconsin.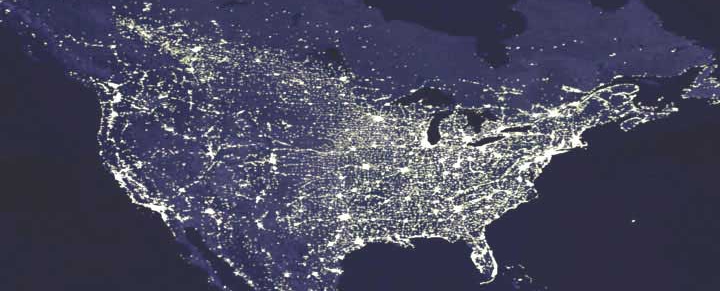 5. Modernizing the Grid

New York is not the only state in the northeast undertaking grid modernization initiatives. In March, the Rhode Island Public Utilities Commission opened an investigation to improve visibility and understand the costs and benefits of various activities on the distribution system and investigate rate structures appropriate for a changing distribution system. The New Hampshire Public Utilities Commission (NHPUC) is making strides in their own right. In April, the Commission initiated a working group process to explore the following topics: distribution system planning, customer engagement with distributed energy resources (including advanced metering functionality, rate design, customer data, and customer education), and utility cost recovery and financial incentives. Meanwhile, the Massachusetts Department of Public Utilities is also moving forward with hearings on their utilities' 10-year grid modernization plans (15-120, 15-121, 15-122, and 15-123) set to begin in November.
In the midwest, the Minnesota Public Utilities Commission is continuing its effort as the first vertically integrated state undertaking comprehensive reforms. In March, Commission staff released a report laying out a process to move forward with its grid modernization proceeding. The report specifically said the next steps would include plans for integrated distribution planning, hosting capacity analysis, smart inverters, AMI, customer usage information, third party aggregation, and time-varying rates (TVR).
Other states/jurisdictions that are moving forward with grid-mod proceedings include Illinois (also investigating software as a service for cloud computing), the District of Columbia, and Missouri.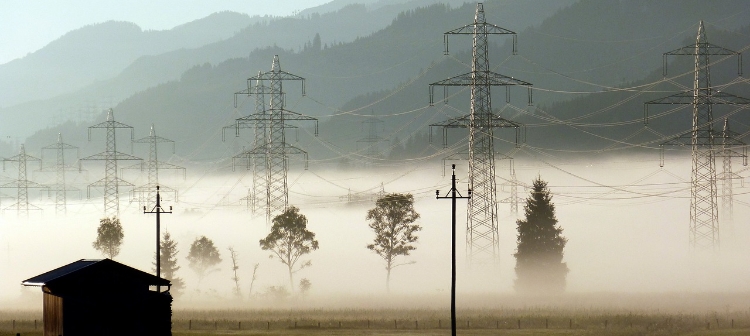 6. Alternatives to Traditional Rate Design

Utilities in Colorado and Arizona may soon be joining utilities in California in moving toward default TOU rates. Last year, the California Public Utilities Commission required the state's big IOUs to adopt default TOU rates by 2019. In Colorado on August 15, Xcel Energy entered into a non-unanimous settlement agreement with over 20 parties which, among other things, introduced two new TOU pilots to test moving toward a default TOU rate for residential customers in 2020. In Arizona on August 11, UNS Electric received approval for a default TOU rate for new residential and small commercial customers (the default non-TOU rate for existing customers will have a $2 increase in the fixed charge to encourage people to move to the TOU rate) and a customer education plan to inform customers on the benefits of TOU rates.
Several other states are investigating alternative rate designs as well. The Pennsylvania Public Utility Commission opened an investigation at the beginning of the year on the heels of several controversial rate case requests in order to consider alternative ratemaking mechanisms such as revenue decoupling, incentive regulation, or other mechanisms that encourage utilities to better implement energy efficiency and conservation programs. In February, the Connecticut Public Utilities Regulatory Authority opened a proceeding to conduct a full cost of service study and rate design review to establish a standardized methodology that would provide a framework for the state's electric distribution companies' future rate requests. Public hearings on the study are to begin in October. At the end of April, the Arkansas Public Service Commission opened a proceeding to consider changes to their renewable DG policies and net metering rules. In May, the New Hampshire Public Utilities Commission initiated a proceeding to develop new alternative net metering tariffs and to consider the costs and benefits of behind the meter distributed generation (DG) and alternative rate structures (including time based tariffs). In June, the Public Utilities Commission of Texas opened a rulemaking to investigate alternative ratemaking mechanisms, with a final report due to the legislature by January 2017.
And in September, the Nevada net metering debate continued to swirl. On September 13, NV Energy, SolarCity, and the Bureau of Consumer Protection, filed a settlement with the Nevada Public Utilities Commission to grandfather existing net metering customers (as of the end of 2015) under the original retail rate net metering tariff for a period of 20 years (opposed to the new rates which tripled the fixed charge and reduced the net metering credit). Coincidentally, on the same day, a Carson City district judge overturned the new net metering rates for existing customers, which made no provision for grandfathering, saying the charges were a "denial of fairness and due process through inadequate notice." The court decision may be appealed to the state Supreme Court, but a Commission decision on the settlement (arriving as soon as the end of the month; a hearing is set for September 19) may ultimately put the issue to rest.
Meanwhile, the National Association of Regulatory Commissioners (NARUC) issued a draft manual on DER compensation and rate design in July to assist regulators in navigating the challenges and policy develops inherent in the changing electricity system. AEE submitted comments on September 2 in response, encouraging NARUC to make additional improvements. The final manual is expected to be released in November.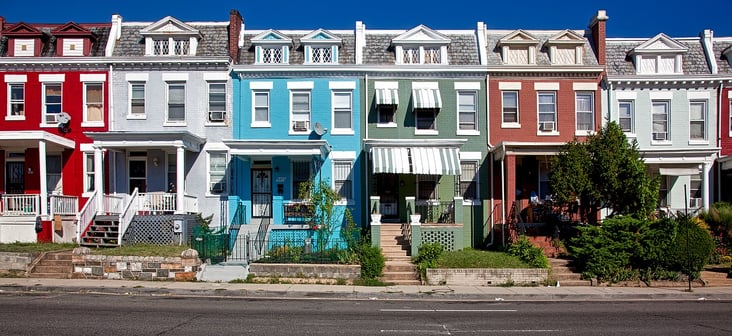 7. Demand Charges for Residential Customers?

Utilities from across the country seem to be in lockstep, beginning a trend toward something new for residential customers: demand charges. While no utility has been able to impose mandatory demand charges for all of their residential customers, there has been no shortage of proposals.
At the beginning of the year, Oklahoma Gas & Electric Co. proposed tacking on a demand charge for residential and small commercial customers in its general rate case. However in June, the proposal received pushback from a variety of parties recommending the elimination of any new demand charges until further testing (the Commission is expected to make a final decision soon). Last year, UNS Electric in Arizona proposed a mandatory demand charge for residential customers in its rate request. After much blowback, including a letter from Chairman Doug Little in April expressing concerns over the proposal, the Commission in August rejected the proposal.
In May, Exelon and Commonwealth Edison in Illinois (formerly Chicago Edison, which enacted the first demand charge in 1898) introduced a new bill that would mandate a residential demand charge. In June, the largest utility in Arizona, Arizona Public Service (APS), proposed three default demand charge rates for residential customers as part of its 2016 general rate case. This is a trend that will continue to bear watching.

8. The Next Big Thing: Energy Storage
Energy storage is gaining momentum and becoming an increasingly important asset for our energy system - and PUCs are taking notice. At the beginning of the year, APS received approval for a residential level pilot program, consisting of 75 homes exploring different combinations of energy storage technologies. The Arizona Corporation Commission further ordered APS to report on the costs and benefits of the program by this October and spend an additional $4 million to develop a program to facilitate energy storage technologies through DR or load management. In May, in another part of the Grand Canyon State, the Commission gave Tucson Electric Power (TEP) the green light for two 10 MW energy storage pilot projects as part of its 2016 Renewable Energy Standard plan.
In March, the nearby Colorado Public Utilities Commission approved Xcel Energy's proposal to invest $9.1 million in two energy storage projects as part of its Innovative Clean Technology Projects Program. One of them - called the Panasonic Solar-Battery Microgrid Project - will include a 1.3 MW solar array and a battery storage system capable of holding 2 MWh of power. The other - called the Stapleton Project - will include up to six battery storage systems along the distribution system to support up to 330 rooftop solar installations.
Other important developments include the Public Utility Commission of Oregon's energy storage investigation, which issued draft project proposals on August 19. The Public Utilities Commission of Nevada's investigation into energy storage technology held a workshop on August 3 to discuss storage valuation and will hold a workshop on September 13 pertaining to utility planning and distribution. Meanwhile, California continues to lead the nation in energy storage (1.3 GW mandate by 2020), with a proposed decision due before the end of the year on its open proceeding evaluating the Commission's energy storage framework and policies.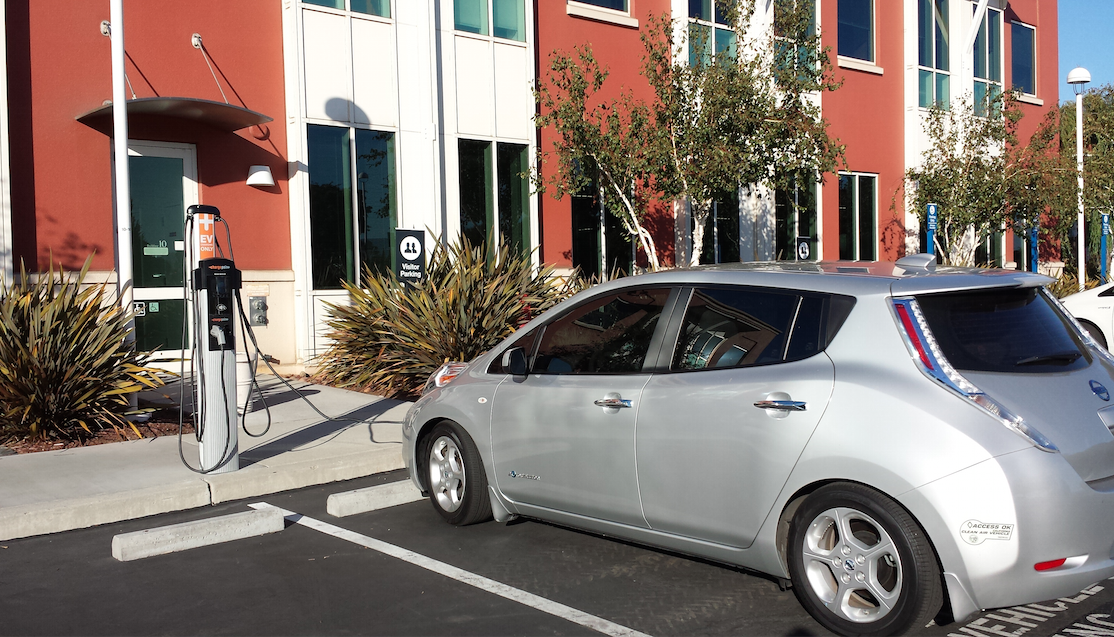 9. Electric Vehicle Infrastructure - A New Revenue Stream?

Utilities in many states are looking to electric vehicle (EV) charging stations as a way to expand their rate base and shore up their revenue streams. This has been a controversial issue in many states, where improving EV infrastructure has to be balanced with its effect on ratepayers and on third-party EV charging companies.
To start the year off, Avista Utilities in Washington proposed a $3.1 million, two-year electric vehicle charging station pilot. In April, the Commission approved the pilot, which will install AC Level 2 charging stations at 120 single-family homes; 100 at workplaces, fleet and multi-unit dwelling locations; and 45 at public locations, as well as seven DC fast charging stations at public locations.
The Nevada Public Utilities Commission opened an investigation in January and recently held a workshop on August 23. On the other side of the country in Connecticut, the Public Utility Regulatory Authority (PURA) opened an investigation in July into the implementation of electric vehicle time of day rates for residential and commercial customers. In April, the Kentucky Public Service Commission approved Louisville Gas and Electric and Kentucky Utilities' proposal to install and operate 20 EV charging stations. In August, Ameren Missouri proposed a three-year $570,000 pilot program to install and operate six electric vehicle charging stations along Interstate 70. And on the flip side, in September, the Kansas Corporation Commission denied Kansas City Power & Light's (KCP&L) proposed Clean Charge Network (CCN) - which included 1,000 charging stations in their service territory - stating that there is currently little demand for the charging stations, that ratepayers should not be paying to finance new stations, and that private businesses and homeowners are already installing charging stations on their own.
Finally, don't forget California, which has been ground zero for EVs the past couple of years, with Executive Order B-16-2012 setting a target of putting 1.5 million zero-emission vehicles (ZEVs) on the roads by 2025. In March, CPUC expanded its ongoing EV rulemaking to include laying the groundwork for electric corporations to develop programs and make investments to accelerate widespread transportation electrification.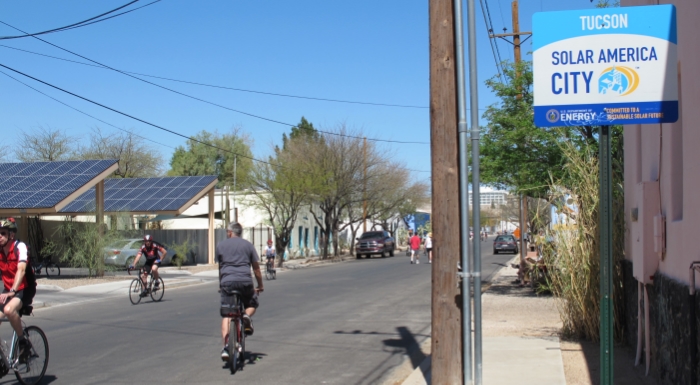 10. Renewable Energy Becomes Mainstream
As renewable energy resources have become increasingly cost competitive, states have become more and more ambitious in raising their renewable portfolio standards. In 2015, Hawaii (100% by 2045), Vermont (75% by 2032), and California (50% by 2030) set the standard; this year, other states have followed suit.
In March, the Oregon legislature passed SB1547, raising that state's renewable portfolio standard to 50% by 2040. In June, Rhode Island signed into law S2185 increasing its renewable energy standard to 38.5% by 2035. In July, District of Columbia Mayor Muriel Bowser signed B21-0650, extending the DC RPS to 50% by 2032. And in August, the New York Public Service Commission adopted a Clean Energy Standard mandating that 50% of New York's electricity come from renewable sources by 2030 and directing $965 million in subsidies over the next two years, with adjustments every two years until 2029, to the Fitzpatrick, Ginna and Nine Mile nuclear plants.
We explored this topic in a webinar featuring Robert Powelson, a commissioner with the Pennsylvania Public Utility Commission and the incoming president of NARUC, and Mateo Jaramillo, Vice President of Products and Programs, Tesla Energy. Click here to see the recorded webinar: