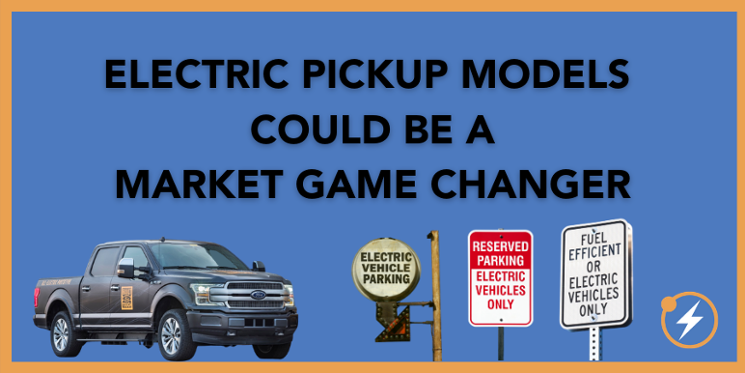 While the typical electric vehicle in the minds of most consumers may be a compact urban car or possibly a luxury sedan – call it "Tesla Envy Syndrome" – 2020 has been the Year of the Electric Truck. Large companies, including Walmart, PepsiCo, and Sysco, have announced plans to begin replacing their fleets with electric trucks, and the pandemic's increase in residential delivery has prompted Amazon, FedEx, and UPS to speed up the switch to electric. Market analysts predict rapid growth in this sector through the next decade. This is in large part due to the savings from reduced fuel and maintenance costs over the life of electric trucks. But with major product announcements this year, the savings and performance benefits of electric-powered vehicles will soon be available to pickup drivers too.
In addition to corporate interest in electric fleet vehicles, many school districts are considering the benefits of electric school buses. While the electric buses can cost double their traditional counterparts, they have massive savings over their lifetimes and provide owners the opportunity to tap new revenue streams from services to the electric grid. To help reduce upfront costs, state governments in California, Vermont, Minnesota, Arizona, and Michigan as well as utilities like Virginia's Dominion Energy have created programs to support the switch to electric buses.
School buses promise particular benefits, given emerging Vehicle to Grid (V2G) technologies. For instance, Highland Electric Transportation, an AEE member company, offers electric school buses as a service to municipalities and school districts, with Highland recouping its costs through the operating cost savings of electric over gasoline and diesel vehicles, but also using school bus batteries to help balance the electrical grid during summer months, when electrical demand is high and school buses stand idle.
But the big EV news this year has been in the lucrative U.S. pickup truck segment, where until recently there has been a market gap for electric options. This year, nearly every major electric vehicle manufacturer has announced plans to release a pickup. Tesla's $39,900 Cybertruck, Rivian's $67,500 R1T, Bollinger's $125,500 B2, and Lordstown's $52,500 fleet-minded Endurance are all battery-powered, with a range of around 300 miles and set for release next year. Hercules, Atlas, Neuron EV, and Fisker also have announced plans to release electric trucks, but without specific details.
At the same time, top mainstream vehicle manufacturers are also throwing their hats into the electric truck ring. Ford's F-150 will see hybrid and full battery options in model years 2021 and 2022 respectively. The company claims that these trucks will be the most powerful F-150s on the market, with cost half that of an internal combustion engine (ICE) F-150 over its lifetime. GMC will release a battery powered version of its Hummer for model year 2022 that will sell for $112,595. (All told, GM has announced plans to release 20 new electric vehicles across its brand line with a massive $27 billion investment by 2025.) Chevrolet plans an electric Silverado that it claims will have 400 miles of range. Volkswagen and Ram have also suggested potential for an electric truck, but not in the immediate future.
All this makes the emerging electric truck market the potential driver of vehicle electrification in the United States, given both corporate needs and consumer buying preferences, which favor pickups and SUVs. Companies are already reporting strong pre-order sales numbers.
As the EV truck market starts to take off, Advanced Energy Economy will continue to work for policies to help customers – large companies and individual drivers alike – to reap the benefits of EVs in all vehicle classes and accelerate the advanced energy transition in transportation.