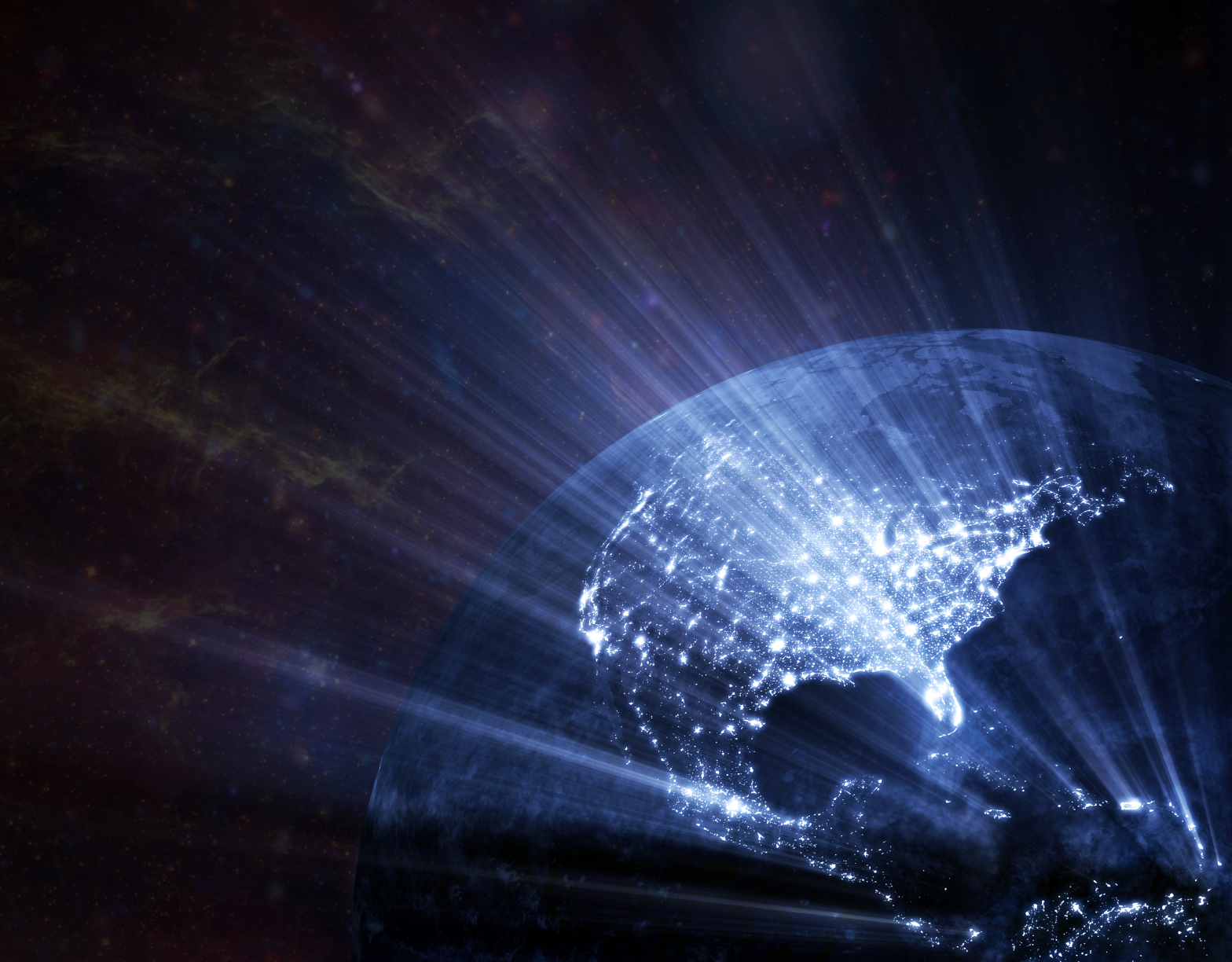 Last week, New York State launched a new "energy modernization" initiative, complete with a regulatory proceeding that could greatly expand opportunities for advanced energy companies. AEE has already contributed to that effort, by facilitating an Energy Industry Working Group that has outlined a path toward a 21st century electricity system in New York – the first time, to our knowledge, that a report proposing changes to utility business model and regulatory frameworks has been produced with the involvement and support of both advanced energy companies and a state's major electric utilities, including Central Hudson, Consolidated Edison Co. of NY and Orange & Rockland Utilities, Iberdrola USA, National Grid USA, New York Power Authority, and PSEG Long Island.
Gov. Andrew Cuomo announced the initiative, called Reforming the Energy Vision, or REV, on April 24. "For more than 100 years, the generation and distribution of electricity in New York has been largely unchanged, but today we taking a giant step from the status quo and leading the way on energy modernization," said Cuomo, in a press release. "By introducing and embracing information technology and clean energy solutions, millions of New Yorkers will benefit from a 21st Century power grid, enabling them to better manage and reduce their energy costs while protecting and preserving the environment."
At the same time, the state's Public Service Commission initiated a proceeding to put that vision into the regulatory structure governing the state's electric utilities – and the way they get paid.
"The existing ratemaking structure falls far short of the pace of technology development that defines many parts of our economy," said PSC Chair Audrey Zibelman. "By fundamentally restructuring the way utilities and energy companies sell electricity, New York can maximize the utilization of resources, and reduce the need for new infrastructure through expanded demand management, energy efficiency, renewable energy, distributed generation, and energy storage programs."
In a staff report and proposal accompanying the PSC order, distribution utilities would evolve from deliverers of centrally generated power into Distributed System Platform Providers (DSPP), charged with managing a complex network of electricity providers and users. With DSPPs providing coordination, increasingly distributed generating resources would be integrated with a variety of demand management resources, both provided by utility-related and non-utility businesses in a customer-focused marketplace.
The steps taken by New York's political leaders are consistent with the conversation on utility business and regulatory models that has been taking place in the Empire State for some time, including our 21st Century Electricity System CEO Forum in New York City in November. At that session, utility executives, advanced energy business leaders, and regulators discussed the need to update the utility regulatory framework to allow business models to evolve that could capitalize on new technologies to meet changing energy needs.
The New York forum was one of the most focused and productive of the five held to date, hosted in collaboration with MIT's Industrial Performance Center. That session led to an informal Energy Industry Working Group formed by AEE to hold more detailed discussions, with an eye toward setting clear goals and objectives for business model and regulatory change, with defined roles for both utility and non-utility companies, from a consumer, market, and regulatory perspective.
The product of those discussions, held over three months, is a landmark position paper, Creating a 21st Century Electricity System for New York State, written to "provide leadership and input to regulators, policymakers and other stakeholders" on potential changes needed to better align the utility regulatory framework with the state's energy, environmental, and economic policy objectives and address the underlying technology and market forces shaping the "Utility of the Future."
The working group defined three "pillars" that it considered to be foundations for a future electricity industry model:
Customer Products and Services: The Working Group proposed to distinguish between "basic services," which every customer should count on, and "value-added services," which customers could buy on an elective basis, either from the utility or a non-utility company. The purpose would be to make use of the dynamic changes taking place in the grid technology for the benefit of customers and to encourage greater differentiation in product offerings to customers with particular needs and interests.
Network Infrastructure and Operational Model: The Working Group identified industry dynamics and emerging technologies that are impacting infrastructure needs, with distributed energy resources, demand response, smart grid technologies, and electric vehicles, as well as new concerns about reliability and resiliency in light of severe weather events, requiring new functions and capabilities for the network operator. Access to customer usage data was also viewed as important to facilitating innovation among market suppliers.
Regulatory Framework: The Working Group envisioned an increasingly flexible and performance-oriented regulatory system structured to facilitate investment in advanced grid infrastructure, support growing resource diversity, empower consumers with information and tools to manage energy consumption, and ensure the financial viability of the distribution utility franchise.
Finally, the Working Group offered a set of "guiding principles" for changes to the regulatory approach in New York:
Maintain effective aspects of the current regulatory approach that will serve as the foundation for the future
Modify the regulatory approach to realize the future model, in particular:
Supplement traditional cost of service regulation with symmetric performance incentives
Align utility investments to the achievement of state policy objectives
Create greater clarity for long-term investments and cost recovery
Adjust ratemaking, including rate design, to allocate costs equitably, reflect the true value of the grid, and address structural changes in utility load profiles.
Improve rate design to allow customers to make informed choices to enhance their value of service, aligned with policy objectives
Participants in the working group included executives from BRIDGE Energy Group, Conservation Services Group, EnerNOC, General Electric, Gridco Systems, Johnson Controls, Landis+Gyr, Opower, and Verizon. Utilities participating included Central Hudson Gas & Electric, Consolidated Edison Co. of NY and Orange & Rockland Utilities, Iberdrola USA, National Grid USA, New York Power Authority, and PSEG Long Island. Business groups and other organizations included AEE, which facilitated the process, Environmental Defense Fund, New England Clean Energy Council (an AEE partner organization), New York Independent System Operator, and the New York Smart Grid Consortium.