This week, Utility Dive put out a report on the State of the Electric Utility 2015, the result of a survey of more than 400 U.S. electric utility executives. The survey asked the utility executives what they imagined the utility of the future might look like. The overall conclusion: "While utility executives know they need to change the old models, they're just not sure about the best way to do it."
In addition, Utility Dive published six perspectives from individual industry leaders. Their predictions are wide-ranging, but fit into the trends we have seen in the industry over the past several years. We will focus on several of these perspectives, and what they might mean for utilities as they work with regulators and advanced energy companies to build a 21st Century electricity system.
James Avery, the senior vice president of power supply at San Diego Gas & Electric, predicted that electric vehicles would drive utility growth. "In San Diego, an electric vehicle on the grid is roughly the equivalent to three quarters of the electric load of the average home. Every home has one plus cars sitting in the driveway, and if you were to convert all of those vehicles over to electricity, there is potential to more than double the electric load on the grid," Avery writes.
Just this year, advanced vehicles made a major showing at both the Consumer Electronics Show and the Detroit Auto Show, suggesting that America's automotive future lies in EVs and other advanced vehicles. People who own electric vehicles and solar panels both have a much flatter demand curve than people that own just one or the other (coining the phrase "two great tastes that taste great together"... in the advanced energy industry).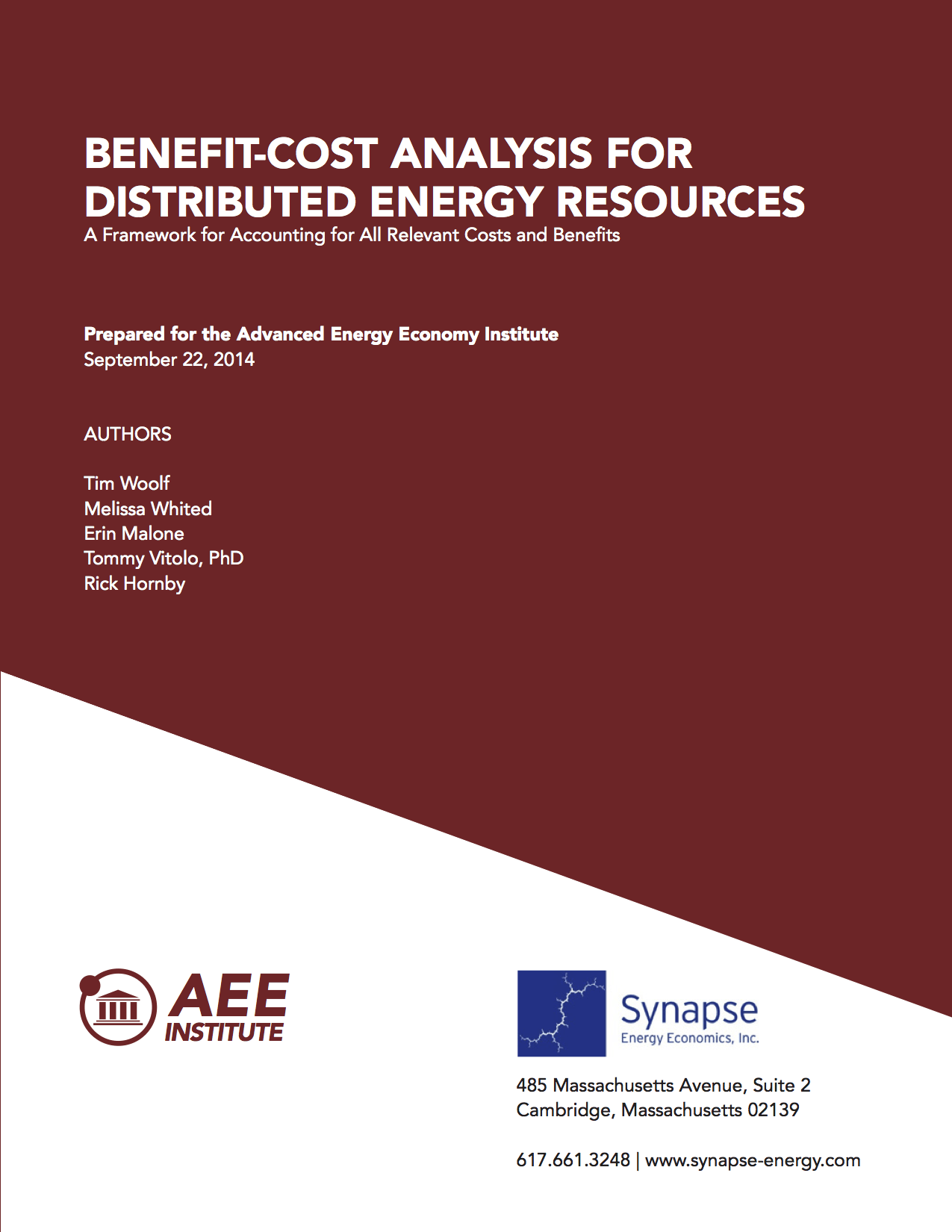 Chris Gould, the senior vice president of corporate strategy and CSO of the Exelon Corporation, predicts that the "centralized grid will coexist with renewables, distributed generation, and energy efficiency." This prediction is already coming true, as consumer adoption of advanced energy in all its forms shows no signs of slowing. As regulators develop ways to oversee the evolving electricity system, AEE put out a report last year that discussed what a new distributed energy resources benefit-cost framework could look like.
Tom Kovalak, a project manager of new business development with the Sacramento Municipal Utility District, asks a question that several utilities have been asking themselves: "Do we want to, as a utility industry, become SolarCity: do we want to sell solar systems or lease them out?"
In an article earlier this year, we reported on how utility-owned solar could change the game, but also how it could represent an unfair advantage in the competitive marketplace. Arizona Public Service Company (APS), Arizona's largest utility, wanted the Arizona Corporation Commission to approve "AZ Sun DG" – a program that would allow the utility to own residential solar and offer monthly rebates to its customers that undercut its third party competitors. SEIA's spokesperson said the program had a "'Trojan horse' smell to it."
Utility Dive also interviewed Jon Wellinghoff, former chairman of the Federal Energy Regulatory Commission, who believes that independent operators will be the main drivers behind the distribution system. "It will be an open, transparent platform that will be available to all entrepreneurs and entities who wish to provide goods and services to the platform, including distributed generation, advanced grid technologies, energy efficiency and demand response providers," he said. Wellinghoff discussed independent operators and FERC Order 745 on a webinar hosted by AEE and available in archive form here.
From the power plays of 21st century business models to the power plays of the Seahawks and Patriots: This weekend, millions of Americans will tune in to watch the Super Bowl, played for the first time under LED lights, provided by Cree and Ephesus Lighting. The new fixtures in University of Phoenix Stadium are expected to use 75 percent less power than traditional stadium lighting. This policy follows a trend from last year's big game, when the MetLife Stadium was equipped with a solar ring and used automated lighting. Will advanced lighting mean advanced plays for the Seahawks and the Patriots? We'll be tuning in to find out.
Finally, the news on Cape Wind continues to be bleak, as the developer of the proposed wind farm in Nantucket Sound was suspended from participation in wholesale power markets by ISO-New England and also walked away from the deal buy a marina in Falmouth that was to be its onshore base of operations. But this week the federal government auctioned off two additional offshore wind sites in waters south of Martha's Vineyard. One of those sites was snatched up by AEE member company RES Americas, while the other lease was won by Offshore MW.
Stay up-to-date on all news, good and bad, in the advanced energy economy by signing up for our weekly newsletter. Click below.