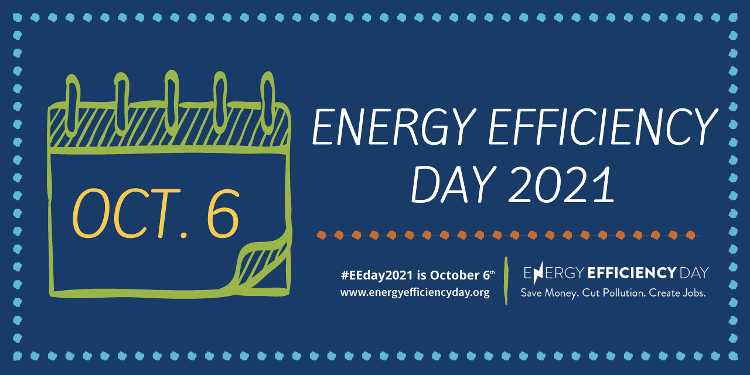 In our lives, we try to optimize everything. The days aren't getting longer, but we're trying to fit more activities into each hour. Sometimes it's eking out just one more email, fitting in an extra errand during the day, or crossing one more chore off the to-do list. We're striving to improve productivity, and in the process, burning ourselves out. But instead of working harder, we should be working smarter. We need to do a better job focusing on what really matters, and when possible, delegate work to both new and tried-and-true technologies that can help us avoid distractions and automate tasks. It makes sense to take the same approach with energy.
Take the power grid, which is working harder than ever to provide affordable, clean electrons ready to flow when we flip a light switch, resilience against intensifying natural disasters, equitable energy burdens, more customer agency over energy usage, even two-way electricity flows. Before long, most of us will be charging up our cars and trucks at home, instead of filling them up at the gas station. Energy efficiency can make it all easier, because when it comes to energy, less really is more.
That's why today, on the first Wednesday of October, we're celebrating Energy Efficiency Day. The day we remember that the cleanest, cheapest kilowatt-hour is the one we don't need.
But what exactly is energy efficiency? Simply put, energy efficiency is using less energy to perform the same task. Deploying energy efficiency technology means everything from installing light-emitting diode (LED) light bulbs and smart thermostats to building equipment and appliance upgrades, home energy reports, and air and duct sealing. In many states you can get help from your local utility for energy assessments, on-the-spot improvements, and rebates on appliances.
All of these measures work to reduce demand at all hours of the year, which makes it easier for utilities to provide us customers with affordable, reliable, and clean service and avoid generating or delivering more power than we need. Importantly, energy efficiency also contributes to reducing peak demand, which is a substantial driver of new, costly utility resource investments that are only needed for a few hours each year. These resource costs far exceed the cost of energy efficiency, and result in higher bills for everyone. In other words, it helps the grid avoid the energy equivalent of burnout.
Since 1990, savings from energy efficiency gains have delivered American customers nearly $790 billion in cumulative savings. But the benefits don't stop there. Energy efficiency means jobs, too. Of the 3.2 million advanced energy workers nationwide, 2.1 million work in energy efficiency—more than any other segment in state after state. Employment in wind, solar, battery storage varies widely depending on local resources and policies, but energy efficiency jobs are everywhere. What's more, making our homes, offices, businesses, and schools more energy efficient is a growing market. From 2011 to 2020, revenue in the U.S. energy efficiency segment grew at a compound rate of 10% per year, and with promising new developments this growth can continue apace.
Advanced Energy Economy and our member companies are dedicated to finding solutions to reach 100% clean energy in an affordable, reliable, and cost-effective way. In honor of Energy Efficiency Day, we're calling on states, utilities, and consumers across America to double down on energy efficiency, and find out how much more less can really be.
Today, join AEE in celebrating the sixth annual Energy Efficiency Day to save money, cut pollution, and create jobs! And join the conversation on social media with #EEDay2021!