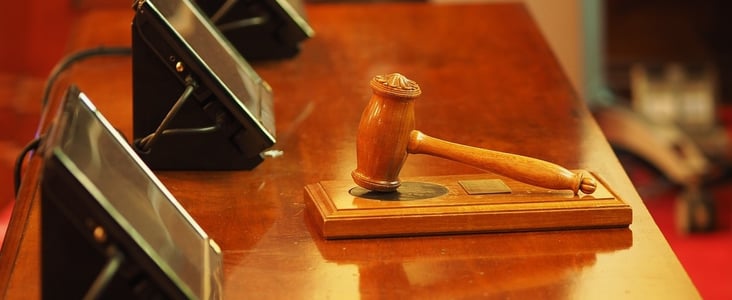 The Obama Administration's landmark Clean Power Plan (CPP) is currently on hold due to an unprecedented stay issued by the U.S. Supreme Court. A legal challenge to the sweeping rule to reduce greenhouse gas emissions from electric power plants was to be expected. But this court case is not what it seems.
The states and powerful interests suing the Environmental Protection Agency (EPA) say they are trying to rein in an agency that has overstepped its legal bounds. What they are really engaged in is a last-ditch attempt to slow down, if not reverse, changes in our electric power system that are well underway.
Here's what's already happening:
Coal-fired power is being displaced by cheaper, cleaner burning natural gas.
Utilities, previously carrying out state mandates, are now investing in wind and solar power as the cheapest new energy source in many places, while also providing a hedge against the price volatility of fossil fuels.
Fortune 500 companies, from Apple to Verizon, are driving the market by purchasing renewable power directly.
Rooftop solar is a hit with businesses and residential consumers in states from New Jersey to California.
Energy efficiency is half the cost of additional power generation for meeting our energy needs
Sophisticated energy management systems for commercial buildings and the home are making saving energy easy.
Energy storage, which is starting to be deployed at customer sites and on the power grid, promises eventually to free us from costly conventional power plants that are only needed to meet peak demand a few hours a year.
Then, along comes EPA's Clean Power Plan. The details are complicated, but predicting the ultimate impact of the EPA rule is easy: more natural gas generation, more wind and solar power, more sophisticated demand management. It's everything that's happening already, only more of it, happening faster, everywhere around the country.
Some of the states suing EPA have suspended their planning efforts, citing the Supreme Court's stay. Electric utilities can't do that.
"Utilities don't have the luxury of waiting on the federal courts for absolute certainty," said David Mengebier, senior vice president at Consumers Energy in Michigan, in a letter to the Detroit News.
"We think there's going to be some legal issues, but we're still moving ahead to figure out the best way to comply. Carbon regulation is not going away," said Scott Weaver, manager of strategic policy analysis for American Electric Power, one of the most coal-heavy utility companies in the nation, at an industry conference.
The shifts in the electric power system required by the CPP are not technically difficult, nor will they be costly. Analysis by PJM Interconnection, the nation's largest grid operator, shows that states from Maryland to Ohio could be well under their CPP targets without taking any specific steps at all, and that under some likely scenarios, "compliance leads to lower market prices than a future without the Clean Power Plan."
If the opponents manage to derail the CPP in court, it will disrupt the momentum for advanced energy products and services, which generated $200 billion in revenue last year and supported 2.7 million advanced energy jobs nationwide, equal to the employment provided by supermarkets and grocery stores. The uncertainty around carbon regulation would impede needed investment in modernizing the electric power system. But even the Attorney General of West Virginia, who is leading the EPA lawsuit, concedes it will not be enough to revive an economy based on coal power, given the market's movement away from this fuel.
When it comes to some states, suing over the CPP seems more a matter of politics than economics. Texas, one of the lead litigants, is the top state in the country for wind energy. In February, wind power met 45 percent of the state's electricity demand, a new record. Solar is growing at a rapid pace there as well, and the Lone Star State is rich in natural gas. Another state that joined the suit against EPA, Arkansas, has already reached its CPP emissions target for 2030, thanks to natural gas and renewable energy.
Last year, greenhouse gas emissions from the electric power sector were at the lowest levels since 1990, according to the Energy Information Administration. That's with the transition to advanced energy still in the early stages. On that basis, the Clean Power Plan is not only legal, it's sensible.
Oral arguments take place before the D.C. District Court of Appeals tomorrow, Sept. 27; then the Supreme Court will likely have the final say. For the sake of the electric power system and the U.S. economy, the Clean Power Plan should be upheld and implemented. Then, let the advanced energy future happen.
Graham Richard is CEO of Advanced Energy Economy, a national business organization. Howard Wenger is President, Business Units, of SunPower and a board member of Advanced Energy Economy. Track the progress of the Clean Power Plan by signing up for our newsletter below: