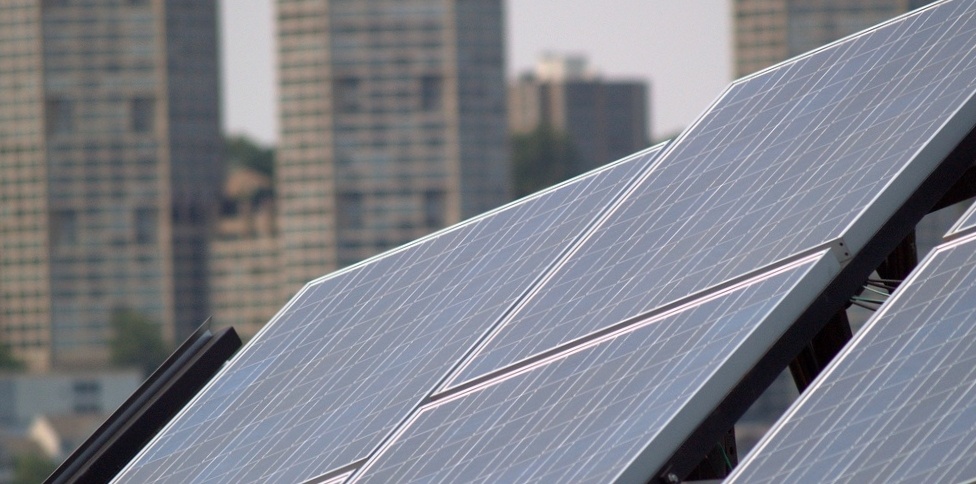 As an ambitious proceeding intended to revolutionize the electricity marketplace in New York State, "Reforming the Energy Vision," has generated a lot of filings, but none more noteworthy than the one submitted last week by New York's six investor-owned utilities and three solar development companies – all members of AEE. Under the name of the Solar Progress Partnership, utilities including ConEdison and National Grid joined with SolarCity, SunEdison, and SunPower on a filing that put forth a framework for the transition from the current full-retail value of net metering to the REV-envisioned future of a new system of compensation for distributed energy resources (DER). Though it did not sign on to the filing, AEE Institute facilitated the discussions that led to this landmark statement between sometime industry antagonists over the issue that most divides them.
It all started in December, just before the holidays. One of the utility companies called AEE Institute and asked if we would pull together a small group of solar companies for a dialogue on the near future of net metering.
There were a number of things at play: The Public Service Commission (PSC) had allowed the previously imposed cap on net-metered installations to "float," so as not to put any obstacles in the way of distributed generation as the Commission considered a transition to a new compensation system. Since then, solar has been booming in New York, especially community solar, with projects piling up in a way that could have a material bill impact on non-solar customers if all these projects were interconnected with full net metering. As a result, the utilities petitioned the PSC to reinstitute a cap, which could have brought solar development to a grinding halt in some utility service territories, as well as shut out other distributed generation technologies, such as fuel cells and anaerobic digesters, from net metering credits.
At the same time PSC was taking comments on the value of DER for compensation purposes – how net metering would be modified or replaced ultimately – with a deadline of April 18. If the utilities and solar companies could come to some agreement on how to manage the transition period, they could submit joint comments showing areas of alignment, and potentially avoid a battle over reimposing the net metering cap and the effect it could have on the mounting interconnection queues.
Over the next three and a half months, we at AEE Institute moderated a series of lengthy conversations, some of them contentious, over how to maintain the momentum in solar growth, which could be threatened by a drastic change in net metering credits, while protecting non-solar customers against a shift in how utilities get the revenue they need to maintain the grid. Though at one point we suggested opening up the dialogue beyond the three solar companies, the participants insisted on keeping it small in order to gain as much alignment as possible. And a good thing, too: It took every minute, right up to the filing deadline, to reach agreement among the parties.
And what is their proposal? In the simplest terms, it comes down to this:
On community solar projects, which have been filling up interconnection queues at a rapid pace, customers would continue to get full retail net metering credits to keep billing simple and maintain the current customer experience. However, a portion of the customer credits would start to be paid by the solar provider (owner-operator of the community solar system), rather than the utility (and its non-solar customers). The amount paid by the solar provider would initially be reduced by a "gap credit," which would be phased out over the course of transition, until it reached a level that takes into account wholesale market benefits, distribution benefits, and environmental externalities – the end goal of REV.
(To access the full proposal, PowerSuite users can follow it here. For non-PowerSuite users, it's a little more complicated. Follow this link to a direct download of the PDF, but it may not work for all users. You can find the filing here, directly on the website of the New York State Department of Public Service, under "Solar Progress Partnership Comments.")
Importantly, compensation levels would be stable and predictable for 15 to 25 years after a facility is connected. The solar-utilities filing suggests a similar approach could be taken to remote net metering as well, and offers different options for the Commission.
For behind-the-meter solar (i.e., on-site, rooftop) customers, full retail net metering would remain in place until Jan. 1, 2020, unless action in a specific utility service area is needed sooner, under criteria to be set by the Commission. After that, net metering credits would begin to ramp down for new solar installation owners, with credits locked in for 15 to 25 years at each step of the ramp-down, until the REV target of fair compensation for solar power sent to the grid is reached.
As a compromise, this plan would allow for the orderly development of community solar projects without shifting all of the utility revenue requirements onto non-solar customers. As a result, the utilities will withdraw their request for rehearing on the net metering cap, allowing development to go forward. For their part, rooftop solar developers get assurance that full-retail net metering will stay in place for the next three-plus years, followed by a phased transition.
The filing by the Solar Progress Partnership is by no means the last word. As part of the value of DER proceeding, the Partnership's proposed transition plan will now get considered by the PSC, along with all the other comments submitted on post-net metering DER compensation at the same time, and all participants (including AEE Institute, which submitted a separate filing) will get a chance to comment on the Partnership's proposal.
Is this the silver bullet on net metering we've all been waiting for? Not necessarily, as states are each taking their own approach. Much credit should be given to New York's regulators for creating the policy environment that brought both sides to the table. Nonetheless, this does underscore what can be accomplished when utilities and solar companies sit down and work toward a solution, instead of engage in pitched regulatory and legislative battles. We at AEE Institute are proud to have facilitated this process, with additional support provided by Mark Farber and E4TheFuture. We will continue to work with the Solar Progress Partnership in New York, as well as with other companies in other states, in search of solutions that work for all.
Keep track of all energy regulations across the country with PowerSuite, AEE's robust set of tools—including BillBoard, DocketDash, DocketDigest, and PowerPortal—that allows you to search, track, and collaborate on energy legislation and regulatory proceedings from across the country with one, easy-to-use interface. Click below for a free trial.