After the comment period closed on December 1, EPA received more than 1.6 million comments on the Clean Power Plan from individuals, organizations, and state regulatory bodies. By one estimate it would take 71 people working eight hours a day from now until June to read them all. But don't worry—our Carbon Policy Analysts identified the top comments and plowed through them. This is the first of five blog posts presenting AEE's summary of and take on comments from a few key stakeholders: federal and state regulatory organizations, states, ISO/RTOs, utilities, and industry and environmental groups. First up, State and Federal Regulator associations.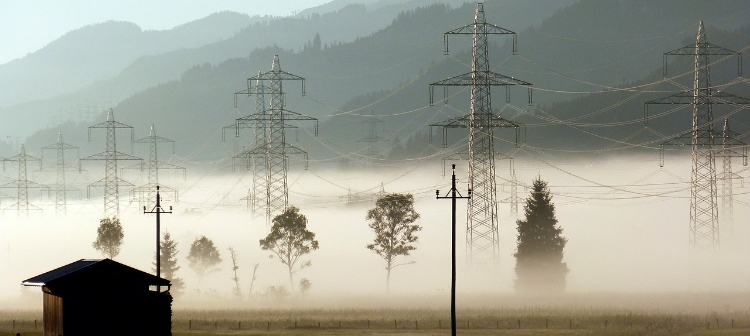 The North American Electric Reliability Corp. (NERC) released a report in early November calling for an analysis by regulators and power companies to determine whether the Clean Power Plan's initial 2020 deadline can be met without threatening reliability. NERC's report questioned whether there would be enough time to build natural gas pipelines and high voltage transmission lines for gas and renewables to replace coal generation. While NERC did not submit its own comments, the NERC report was cited by many organizations in their comments on the Clean Power Plan. AEE's supplemental comments address this issue by demonstrating the ways that advanced energy technologies can enhance grid reliability while states shift generation to comply with the Proposed Rule.
FERC, the agency that oversees NERC, wants to participate in the Clean Power Plan process; Commissioner Tony Clark has suggested that the agency could give input through a formal role at a technical conference with EPA. FERC did not submit formal comments to EPA, although FERC Commissioner Philip Moeller sent a letter to Administrator McCarthy expressing his concerns about the cost and grid reliability impacts of implementing the Clean Power Plan. Former National Association of Regulatory Utility Commissioners (NARUC) president Colette Honorable, who was confirmed by the Senate as a FERC commissioner at the end of the session, expressed some concerns in comments she submitted as Chairman of the Arkansas PSC. Honorable's comments, which were submitted in conjunction with Arkansas DEQ Interim Director J. Ryan Benefield, focused on technical changes to the Proposed Rule to "avoid unreasonable and inequitable results that may include disruptions to electric service" and did not state what role FERC should play in the Clean Power Plan process. Honorable led a stakeholder process in Arkansas in which our partner, the Arkansas Advanced Energy Association, played a key role in communicating the importance of advanced energy in compliance with the Clean Power Plan.
NARUC submitted comments, as did its sister organizations, the National Association of Clean Air Agencies (NACAA) and the National Association of State Energy Officials (NASEO). NARUC passed resolutions calling on EPA to consider each state's unique energy mix and provide flexibility in the Final Rule to accommodate those differences. The group also passed a resolution calling on EPA to allow for inclusion of new nuclear capacity in compliance plans and to remove the generic 6 percent at-risk nuclear component of Building Block 3 of its "best system of emission reduction," or BSER. NASEO focused its comments on making sure states are receiving adequate emissions reduction credit for private efficiency programs and state-facilitated efficiency programs, including efficiency retrofits, combined heat and power installations (CHP), state energy financing programs, and energy performance savings contracts. NACAA, comprised of state regulators tasked with developing Clean Power Plan compliance plans, praised EPA for including regulators in the stakeholder process and developing a rule consistent with the principles developed by the organization. NACAA also asked EPA to provide more resources for planning and implementation moving forward.