This post is one in a series of feature stories on trends shaping advanced energy markets in the U.S. and around the world, drawn from Advanced Energy Now 2016 Market Report, which was prepared for AEE by Navigant Research.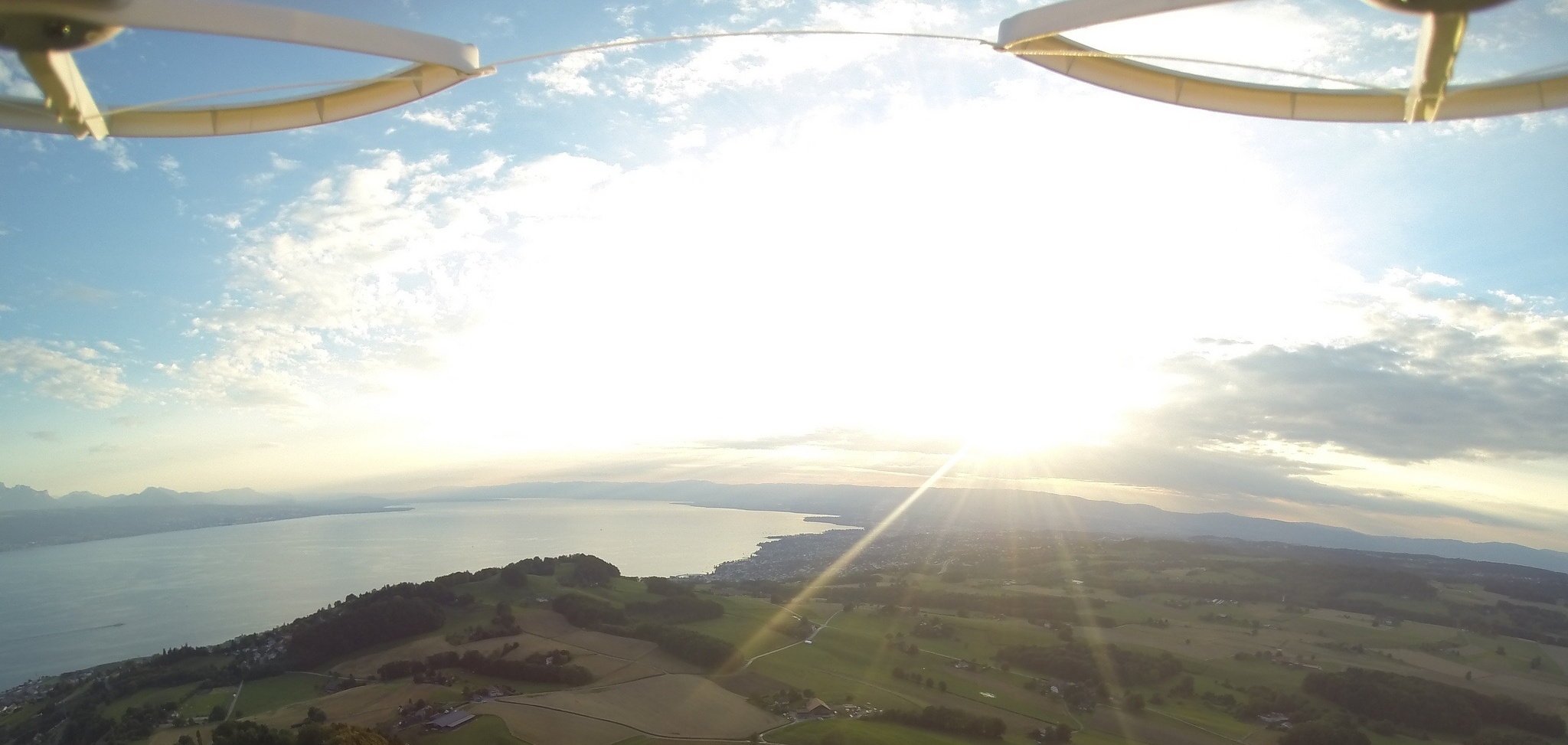 While popular media highlights the controversy around unmanned aerial vehicles (UAVs, or drones) in public airspace, the drive toward commercial uses for drone technology is proceeding at a rapid pace. Private companies, grid operators, and public utilities across the globe are beginning to look toward drones to reduce costs, improve safety, increase reliability, and decrease response times across their systems.
Companies like Amazon are seeking airspace regulations that establish corridors for commercial drone-based delivery applications. Transmission and distribution (T&D) system operators and utilities in all regions of the world have been performing line inspections and maintenance, storm damage assessments, and vegetation management using traditional line crews for decades. They have also used helicopters to perform T&D line inspections in remote areas and inaccessible right of ways.
No matter how it's done, working on high- and medium-voltage T&D systems is dif cult, expensive, and dangerous. Indeed, the lineworker's job is considered one of the 10 most dangerous occupations in the United States.
New UAV and robotics-based utility solutions can address major operations such as overhead visual transmission line maintenance inspections, storm damage assessments and outage management/response, and substation inspection. These solutions also assist with asset management and condition monitoring, as well as vegetation management.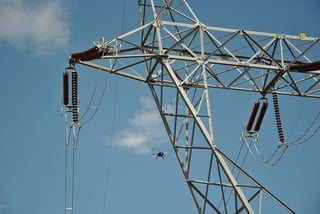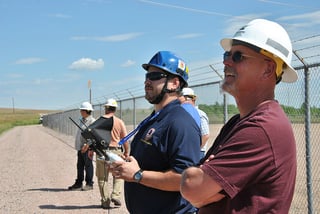 Western Area Power conducting a remote control equipment test at Ault Substation.
Today, the drone and robotics technologies market for T&D is still at an early stage, with new developments and product releases occurring almost on a daily basis. The value proposition for T&D utilities to perform at least a portion of their inspection, maintenance, and damage assessment utilizing these solutions is strong. With more than 50 companies now in the market, consolidation and large-scale growth are expected as the technologies mature and the practice gains acceptance among utilities.
Navigant Research expects cumulative global UAV and robotics revenue for technologies, integration/analytics, and inspection services to reach $16.2 billion by 2024. The annual revenue opportunity is expected to grow from $132 million in 2015 to $4.1 billion in 2024, with accelerating growth in all technology categories.
T&D system operators across the world are conducting research and development (R&D) and limited demonstration projects with UAV and robotics. A number of U.S. utilities have provisional Federal Aviation Administration (FAA) licenses, including Florida Power & Light (FPL), San Diego Gas & Electric (SDG&E), Xcel Energy, Duke, and Commonwealth Edison (ComEd). These utilities are currently testing either transmission line inspections or storm damage assessments using multi-rotor drones in limited geographic areas. In Italy, Enel is currently using drone technologies for inspection services.
Forecast: Global Annual Revenue
| | | |
| --- | --- | --- |
| | | |
| UAV & Robotics for Utility T&D | | |
Many utilities may ultimately opt out of maintaining their own eets of drones, instead contracting with third- party inspection and maintenance services companies under a drones as a service (DaaS) license. These companies may supply drones, pilots, and cloud-based streaming data for the utility operations center.
Navigant Research expects Europe and Asia-Paci c to present the largest regional revenue opportunities, representing 44% and 28% of the current global market, respectively. As the market matures and airspace regulations become both well-de ned and streamlined, the North American market will begin to grow. As new generations of UAVs, robotics, and analytics are introduced, the cost of UAV and robotics data analytics and integration can be expected to drop, while adoption and replacement rates accelerate. Notably, new UAV and robotics technologies may be introduced, updated, and replaced on an almost annual basis. Advanced analytics applications will likely be packaged into productized software and integrated with major utility systems, rather than being deployed on a custom basis. Drones will become part of the utility routine.
Learn more about the future of robotics and the entire advanced energy industry in Advanced Energy Now 2016 Market Report, available for free at the link below.