Note: some links in this post reference documents in DocketDash, BillBoard or PowerPortal, applications in AEE's energy policy software platform, PowerSuite. Click here and sign up for a free 14-day trial of PowerSuite.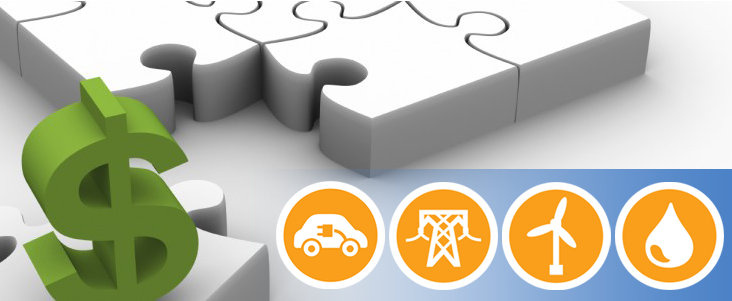 In 1932, only three utility holding companies controlled almost half of the investor-owned utilities around the country. In response to the Great Depression and the ensuing antitrust government crackdown, the Public Utility Holding Company Act of 1935 was passed by Congress in order to limit the size of utility holding companies and to keep the regulated entities separate from their unregulated affiliates. That law was repealed with the Energy Policy Act of 2005, which cracked open the door for consolidation of the utility industry. Now, that door has swung wide open.
As in other industries, mergers and acquisitions allow utilities to gain economies of scale that increase efficiency and drive up both top line revenue and bottom line earnings. M&A also diversifies operations across a number of considerations such as geography, customer base, regulatory jurisdictions, and fuel sources.
To varying degrees around the country, flattening energy demand, increasing renewable energy production, and falling natural gas prices are squeezing profits, especially at utility companies with coal and nuclear power plants, which are both under market pressure. At the same time, costs are rising for many utilities as they face significant investment to replace aging infrastructure and modernize their networks.
In this post, we look at two pending transactions that represent two ways of addressing these new pressures facing the industry, the Exelon-Pepco mega-merger - aimed at economies of scale - and the NextEra acquisition of Hawaiian Electric Industries - aimed at learning how a utility can be successful in a future filled with distributed energy resources.
Exelon: America's Utility
On April 30th of last year, Exelon and Pepco Holdings announced a $6.8 billion all-cash agreement to combine the two companies. The deal puts the Exelon-owned
Baltimore Gas & Electric
,
PECO Energy
and
Commonwealth Edison
together with the PEPCO Holdings-owned PEPCO, Delmarva Power, and
Atlantic City Electric
. If approved,
the
"new" Exelon
will become the
largest utility
in the country, serving approximately 10 million customers in five states and the District of Columbia. As the chart below shows, the company will serve between 14% and 100% of those jurisdictions with annual regulated revenues of almost $26 billion.
(Source: AEE's PowerPortal. Mouse over the bars for percentages)
While Exelon has garnered a fair amount of support for the deal, most notably from customers seeking reliability improvements, there are also opposition groups popping up in all jurisdictions, such as Power DC. Motivating this opposition is the idea that public utility commissions will face a "too big to regulate" conundrum with the "new Exelon," making it possible for the enlarged utility to pursue its own agenda whether or not it is aligned with the interests of the states in which it operates. As an example, Power DC cites a 2012 incident in which Exelon was kicked out of the American Wind Energy Association because it opposed renewal of the wind production tax credit, which the company saw as a threat to its nuclear fleet. In addition, concerns about market power and ratepayer impacts have been raised, with many calls for Exelon to provide funding for a variety of purposes, including crediting customer bills, low income customers, and efficiency programs.
To date, the Exelon-Pepco merger proposal has been approved by FERC and regulators in New Jersey and Virginia, but it still needs approval from the U.S. Department of Justice and regulators in Maryland (decision due April 1), Delaware (decision due March 10), and the District of Columbia (final decision expected by April 1st after reply briefs are due on March 26). The deal is not expected to be finalized until mid-2015.
NextEra: From Florida to Hawaii
Meanwhile in the Pacific, isolated from the mainland power grid and burdened with electricity prices as high as 35 cents/kWh, Hawaii has long been a leader in renewables and distributed generation. In particular, the island state boasts a high penetration of distributed solar photovoltaics. With both utility-scale and distributed solar expected to become significant sources of power in the lower 48, NextEra Energy, America's largest producer of electricity from the wind and sun, is poised to purchase Hawaiian Electric Industries (HEI) where they will learn more about how best to integrate distributed energy resources into the grid.
"You can think about Hawaii as a postcard from the future of what's going to happen in the electric industry in the United States," NextEra Energy Chairman and CEO Jim Robo said in a press release. "As renewable generation becomes cheaper, and as electric storage becomes more efficient and possible, all electric utilities are going to have to face this."
The $4.3 billion merger, which has to be approved by the Hawaii PUC (application filed January 29th), FERC, and HEI's shareholders, is expected to be completed by December 2015. The merger would put together NextEra Energy and its primary subsidiary, Florida Power & Light Company (47% market share in FL) with all three of Hawaii's utilities (with the exception of the consumer-owned Kauai Island Utility Cooperative) - Hawaiian Electric, Maui Electric and Hawaii Electric Light (HECo). If approved, the two companies would combine to serve over 5 million customers.
According to a NextEra press release, "The proposed combination is expected to provide Hawaii Electric with the added capacity, resources and access to expertise to strengthen and accelerate Hawaii's transition to a more affordable, equitable and inclusive clean energy future, while delivering substantial customer benefits." The application includes a four-year rate freeze for Hawaiian Electric customers and an estimated $60 million in customer savings from forgoing outage management recovery under their revenue decoupling mechanism.
But not everyone believes Hawaii is ready for the merger. Life of the Land and Clean Energy Groups (Blue Planet Foundation, Hawai'i PV Coalition, Hawai'i Solar Energy Association, Sierra Club and the Alliance for Solar Choice) are petitioning the Hawaii PUC to hold off on the merger until a final decision in Hawaii's ongoing future of the utility business model proceedings. These groups argue that the PUC cannot adequately judge whether the merger is in the state's best interest until the PUC has clearly defined where Hawaii's utilities should be aiming to go.
The Beginning of a Trend?
Only time will tell if this recent M&A activity represents an overall trend toward consolidation in response to the drivers of utility industry change. One thing we know for sure is that utilities are growing bigger. Since 1995, the number of electric utility holding companies has been cut approximately in half. In addition to the NextEra and Exelon mergers, there is a planned $9.1 billion merger, announced in June, between WE Energies and Integrys Energy Group that, if approved, will serve over 4.3 million customers. Still, with the largest three utility holding companies (by number of customers) controlling just a little over 15% of the market, we are a long way away from the mega-utilities of the early 20th century.
"Utilities [in the U.S.] are still very fragmented when you look at it compared to the rest of the world and there is still room for consolidation and achieving economies of scale that are beneficial," Matthew Estes, from Skadden's Energy Practice, told us. "I think we likely are going to see more mergers." With stagnant load growth, falling costs of renewables, and a shift towards a 21st century electricity system, all of these factors may very well conspire to drive further M&A activity in the years to come.