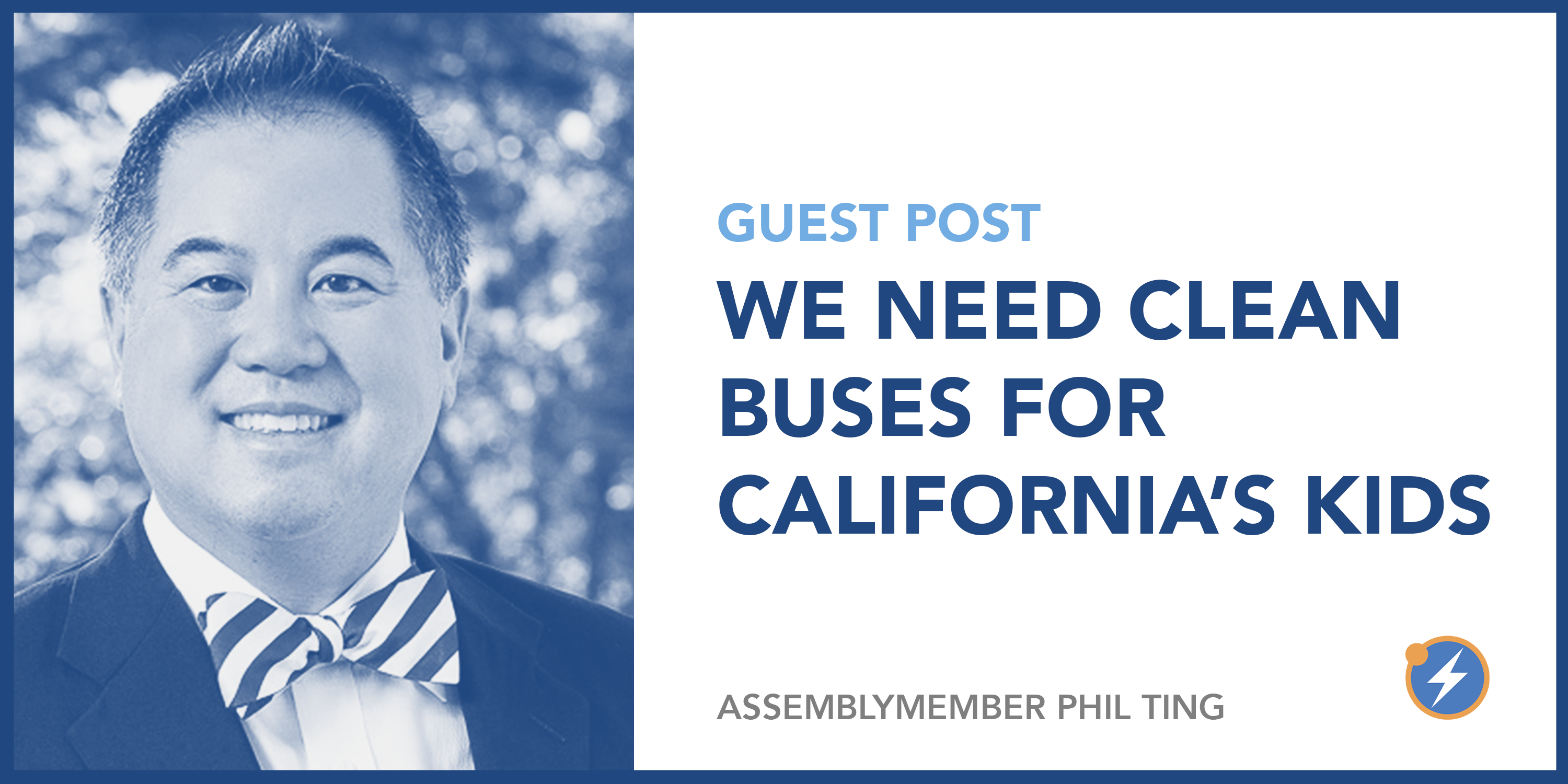 When Californians send their kids to school, we want them to be safe and cared for, but the bright yellow buses we rely on every day are surprise offenders when it comes to the air students breathe. Even though students only spend a few hours each week on school buses, kids' lungs are particularly susceptible to the asthma-causing particle pollutants that get trapped inside these vehicles, making those rides more harmful than they might appear. Fortunately, a safe alternative is available with electric school buses.
There's already a plan in place to transition school buses in California to electric, but it's too far away. The target date is 2045, which means kids today could be parents before their community makes the switch. That's a whole generation of students needlessly exposed to harmful pollution when the technology we need already exists today. That's why one of my priority bills this session, AB 2731, establishes a 2035 target, a timeline the majority of California residents enthusiastically support. The bill passed the Assembly with bipartisan support earlier this year, and it's now up to the Senate to approve this more impactful target date.
Electric school buses are proven to work here in California. Twin Rivers Unified School District, for example, already runs 40 electric school buses across Sacramento as a part of its fleet. With help from the California Climate Investment grant, the school district was able to purchase zero-emission school buses. An array of state-level grants and financial assistance programs, plus the incoming federal funds from Congress' Infrastructure Investment and Jobs Act (IIJA), will similarly provide other California school districts with the financial assistance needed to get more electric school buses on the road.
There are also major financial benefits at stake for our school districts. These vehicles reduce fueling and maintenance costs by over 40 percent, helping to mitigate the higher upfront purchase costs and putting money back into California classrooms. Given the rising cost of fuel nationwide, and the volatile nature of fossil fuel prices in general, this is a smart investment in our kids' future that will unlock greater benefits for students, their teachers, and the school districts. AB 2731 would also extend the amount of time school districts can lease electric school buses, to 15 instead of five years, allowing schools to reap even greater cost benefits as those savings accrue. In short, longer lease terms lead school districts toward longer-term savings.
Just as importantly, these benefits shouldn't be limited to the select school districts that can easily afford them. Of the estimated 24,000 school buses operating in California, only 500 are zero-emission. We have a long way to go to guarantee all school children access to clean transportation. That's why state lawmakers included $1.5 billion in grants for electric school buses and charging infrastructure in this year's budget agreement.
Passing AB 2731 will help jumpstart this transition by sending a critical signal to the manufacturing industry that California remains at the cutting edge of an increasingly competitive vehicle electrification market. Announcing an accelerated transition to electric school buses will unlock additional investment and financing for school districts. When combined with the state's existing electric school bus programs and the Environmental Protection Agency's new $5 billion Clean School Bus program, AB 2731 will accelerate California's long-standing clean transit leadership in local communities statewide.
California has long been a model for how clean transit can and should be done. One of the single most important things we can do next for our air quality, and our children, is prioritize a swift and affordable switch to electric school buses.
Help us pass California's Clean and Healthy School Bus Act by clicking below.