In this post, we look at 10 key issues before state public utility commissions (PUCs) this year, from comprehensive energy storage to rate design and utility mergers. For access to PUC dockets referenced in this column in all 50 states, along with state legislative activity, sign up for a free trial of AEE's PowerSuite. The trial includes a free subscription to DocketDigest, our bi-weekly newsletter focused on the latest PUC advanced energy dockets.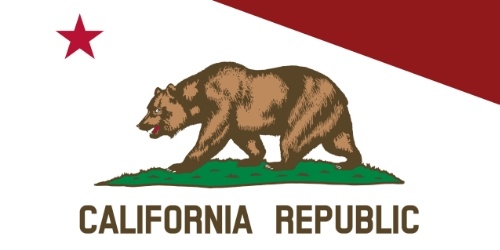 1. California Dreamin'
California is currently immersed in a variety of proceedings focused on topics ranging from distribution planning to rate design to energy storage. Arguably the two most consequential proceedings are on Distribution Resource Plan (DRP) - focused on how utilities can value distributed energy resources (DER) - and Integrated Demand-Side Resource (IDER) - focused on how best to source DER needed by utilities and to consider the issue of localized incentives. The DRP proceeding was recently divided into three Tracks: Track 1 on methodological issues (with a proposed decision by early 2017); Track 2 on demonstration and pilot projects (with a final decision expected in August); and Track 3 on policy issues (initial order on policy and coordination issues is expected by the end of 2016). A scoping memo is expected soon on the IDER proceeding.
Other California proceedings worth keeping an eye on include an examination of investor-owned utilities' residential rate structures, assessing peak electricity usage patterns to design future time-of-use (TOU) rates, modifications to the self generation incentive program (SGIP) structure and incentive levels, prioritizing demand response (DR) as a resource to competitively bid into the California Independent System Operator (CAISO) market, reforming how the state's investor-owned utilities (IOUs) administer energy efficiency portfolios, refining the current energy storage framework and policies, and considering alternative-fueled vehicle programs (more on this later).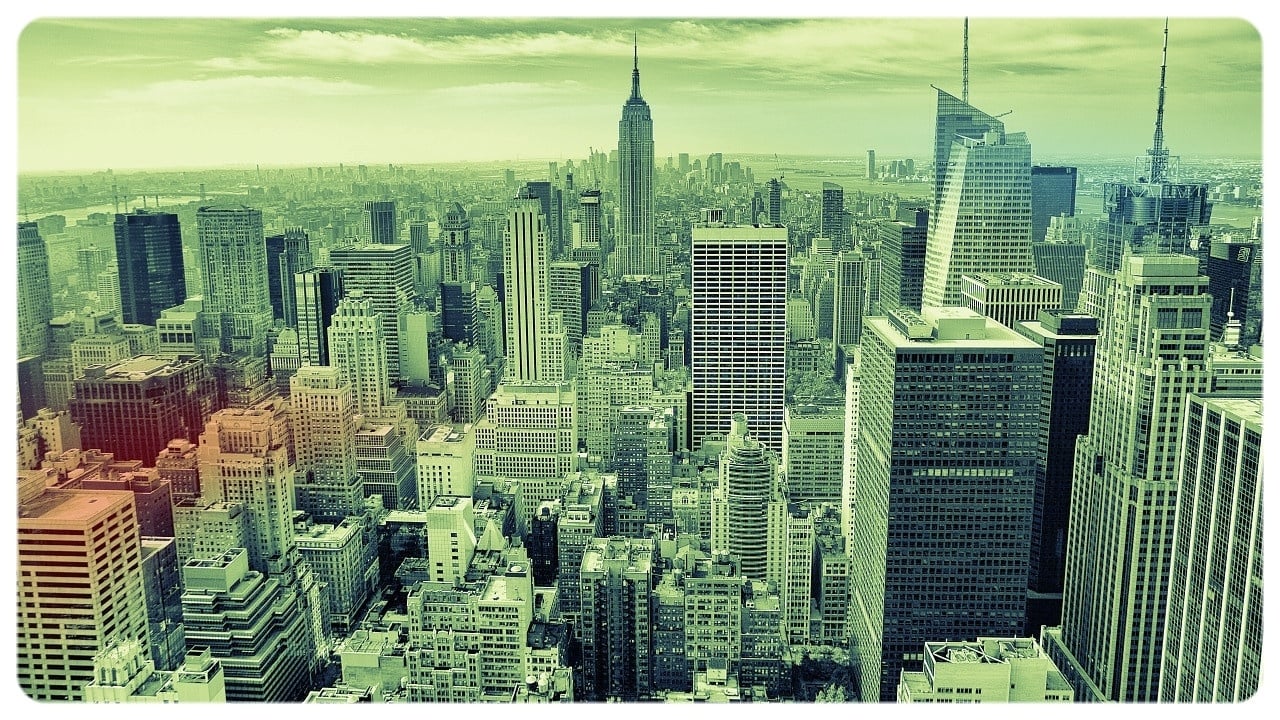 2. REVving Toward Implementation
The New York Public Service Commission is deeply engaged, if not consumed, with Gov. Cuomo's initiative on Reforming the Energy Vision (REV). The REV proceeding is attempting to fundamentally redefine the role of the distribution utility as an enabling platform to facilitate the widespread use of DERs. Now almost two years into this proceeding, 2016 will be about ways to reform ratemaking and align utility revenue models with DER deployment. Keep an eye out for utility-specific distribution system implementation plans (DSIPs) and utilities' Benefit Cost Analysis (BCA) handbooks (framework adopted January 21), which are both due in June; proposed rules for commission oversight over DER suppliers; as well as a transition plan for moving from net metering to DER valuation and a methodology for establishing a full value of DER based on the locational marginal price plus distribution (LMP+D) approach, with comments due by April 18, 2016. Also on deck is implementation of the Clean Energy Fund Framework (order filed on January 21), to ensure the state's clean energy programs are coordinated with REV. Further complicating matters is the governor's office's proposed Clean Energy Standard (CES), which calls for 50% renewable energy by 2030, along with provisions to keep certain nuclear power plants open in the interim. Governor Cuomo has directed the Department of Public Service to present a CES program framework to allow for Commission consideration of a CES by June 2016.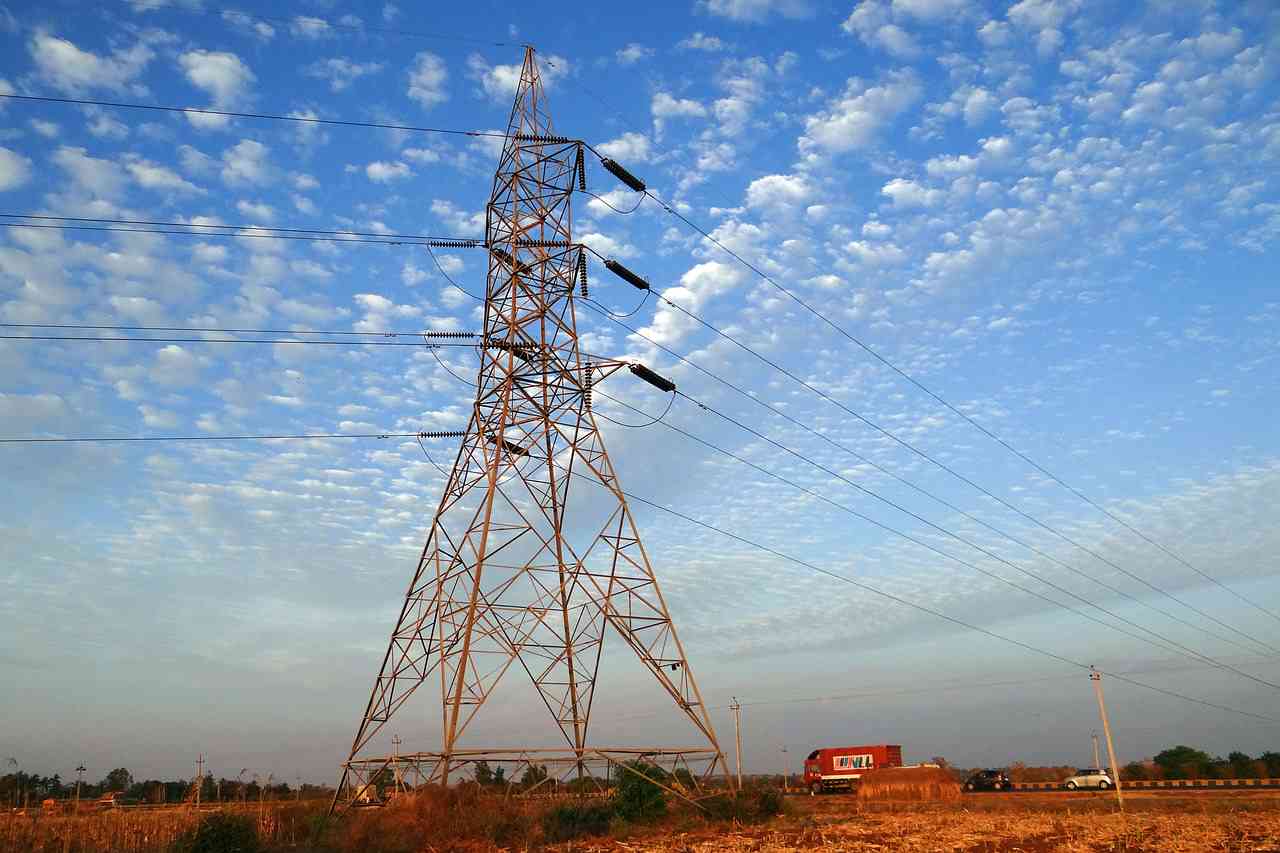 3. Utility Mergers, Acquisitions, and Bailouts
In Ohio, First Energy and American Electric Power (AEP), have both proposed in their Electric Security Plans to buy power from their own generating plants through a power purchase agreement (PPA). They claim this is the only way to keep several old, base-load power plants, which are otherwise uncompetitive based on cost, operating and ensuring reliability. The utilities claim the arrangements will benefit customers in the long run. Both utilities have reached settlement agreements with PUC Staff and a diverse group of parties (AEP, First Energy) that allow them to move forward with these PPAs, provided they shorten their contract term, agree to redispatch several plants, invest in wind and solar energy, significantly reduce their carbon emissions, reactivate suspended energy efficiency programs, and include a variety of grid modernization initiatives. PUC decisions on approval of the settlement agreements are expected in the first quarter of 2016.
In Georgia, Southern Company and AGL Resources have proposed a $12 billion merger, which would create the biggest electric and gas utility in the U.S. It would serve 9 million customers in 11 states, operate 11 regulated distribution companies, and control a $50 billion rate base. The Georgia PSC is expected to make a decision by May 24, but PUCs in all 11 states must approve the merger before it can be finalized.
In Texas, Hunt Consolidated and various other investors filed for approval to acquire Oncor, the largest transmission and distribution utility in Texas. If approved, Hunt would take control of Oncor, valued at $17.6 billion, convert it into a Real Estate Investment Trust (REIT), and restructure the utility into two parts, an asset company and an operating company. A decision is expected in the first quarter of 2016.
Still awaiting approval are the proposed Exelon-Pepco merger in D.C. (decision expected in first quarter of 2016) and the proposed Next Era Energy and Hawaii Electric Co. (HECO) merger in Hawaii (decision expected by June 2016).

4. Modernizing the Grid
New Hampshire, Washington D.C., Minnesota, Maryland, Illinois, Rhode Island, and Connecticut are all moving forward with regulatory proceedings or investigations geared toward establishing a modern, clean, efficient, cost-effective, reliable and interactive electric system for the future.
New Hampshire is investigating grid modernization, including the integration of variable energy sources, demand-side management, and smart meters. They are currently looking for an expert in grid modernization to facilitate the proceeding before scheduling a technical session to kick-start the investigation. The Washington, D.C. PSC opened its own investigation into modernizing the electricity delivery system last June, and held a workshop in November on policies and barrier in the deployment of DER. This past summer, the Minnesota PUC initiated its grid modernization process focused on distribution planning, with the e21 initiative as a driving force; a summary report on three stakeholder meetings and recommended next steps is due in February.
Other states are conducting investigations that are less comprehensive, but still significant. Maryland held its first technical conference on the deployment of DER in October, with two more sessions expected before opening a formal proceeding in 2016. Illinois has begun a conversation on the regulatory treatment of software and services and is planning on opening a proceeding next year. The Rhode Island PUC is expected to open a new docket by the end of February to engage in further discussion on rate design and grid modernization. Finally, Connecticut has begun to explore aspects of grid modernization outside of a formal proceeding.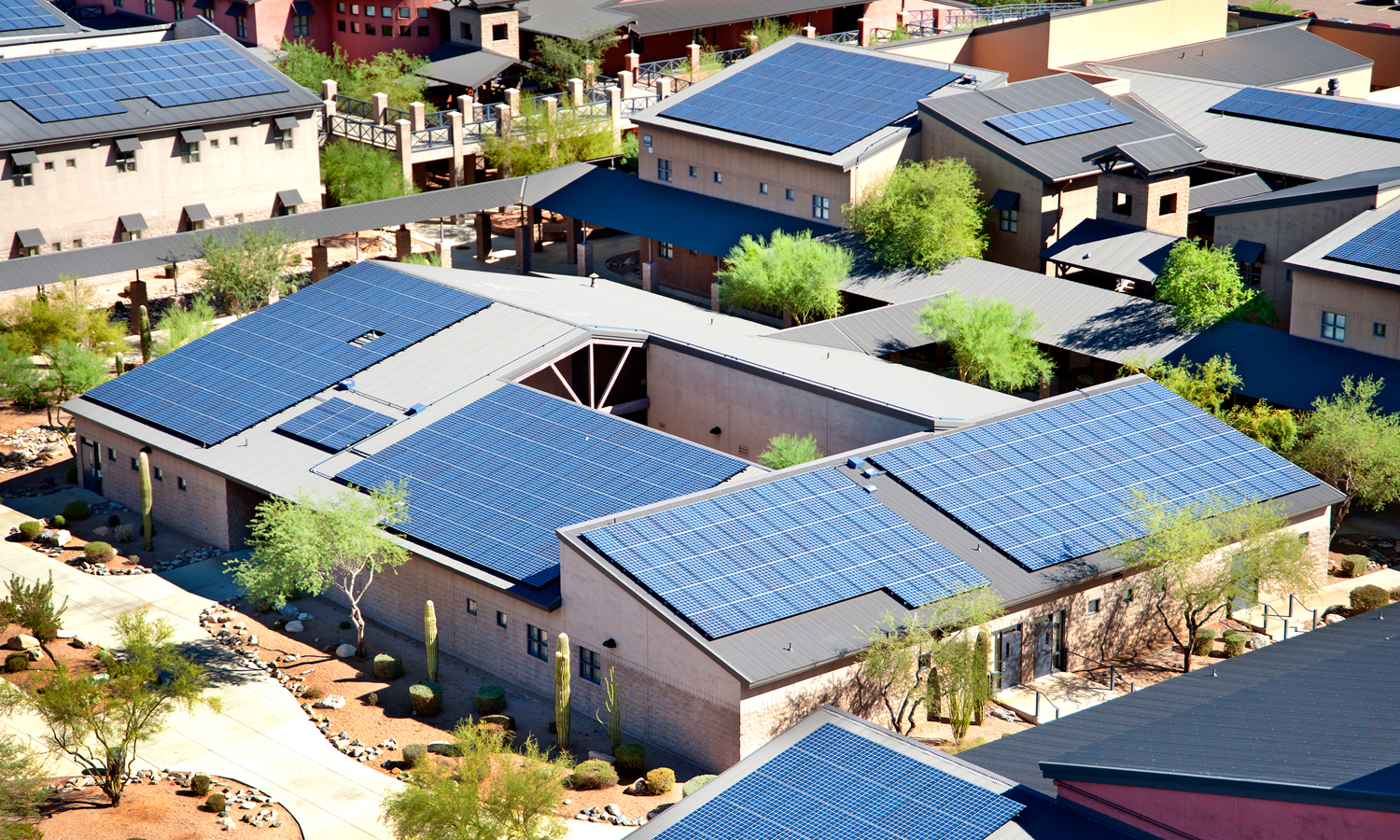 5. Net Metering and its Successors
Falling solar prices, new financing mechanisms, and favorable tariffs have all contributed to the rapid rise in net metered generation, most of it rooftop solar. The growth of this new customer class has led to pushback from utilities, with many states beginning to investigate the value of solar and think about alternative rate design mechanisms to follow net metering. In fact, tensions are high: Nevada's PUC approved a Nevada Energy proposal to slash its net metering rate from the retail rate to the avoided cost rate, even for existing customers who invested in solar based on the offer of net metering, which has already led solar customers to file a class action lawsuit against NV Energy, and several solar companies have ceased operations in the state, leading to thousands of lost solar jobs. More in the table below.
Net Metering and DER Valuation Proceedings

As of February 2016

Arizona

Studying the costs and benefits of solar by June 1, 2016.

California

Distribution resource plan (DRP), integrated DER proceedings (IDER), and the

Connecticut

Proceeding to investigate the net metering credit banking policy.

Georgia

Report on value of DER for Georgia Power's 2016 IRP.

Hawaii

Proceeding on beyond net metering and investigating DER policies.

Iowa

Proceeding on policy and technical issues associated with DG. Interstate Power and Light (IPL) and MidAmerican are required to file implementation plans for pilot projects in early 2016

Louisiana

Proceeding to review and possibly to modify the Commission's current net metering policies

Maine

Proceeding to develop a distributed solar policy proposal to bring to the Legislature in by the end of January 2016

Mississippi

Net metering study and adopted net metering policy on Dec. 3, 2015.

Nevada

New two-part net metering tariff issued on Dec 23, 2015.

New York

Reforming the energy vision (REV) and value of DER proceeding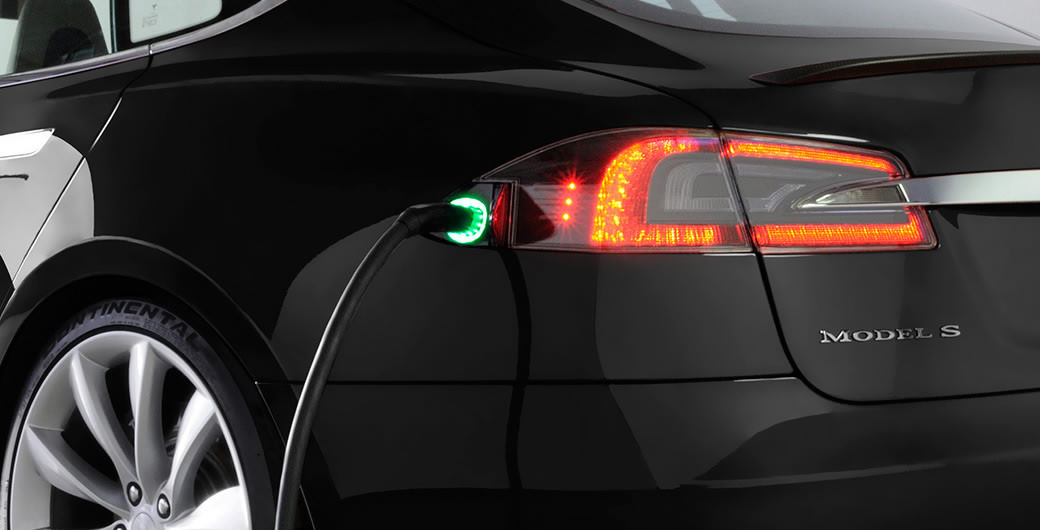 6. Electric Vehicle Charging Infrastructure

One of the most controversial issues involving electric vehicles (EVs) and utility regulation is ownership of EV charging stations. Last year, Washington joined the Oregon PUC in allowing utilities to rate-base EV charging stations, allowing them to earn a profit from installing these facilities, giving them a competitive advantage over non-utility EV charging companies. At least five states are attempting to accelerate the rollout of EVs and provide a potential new revenue stream for utilities while balancing the effect on ratepayers and third party EV charging companies.
California is leading the country as a result of an Executive Order that set a target of 1.5 million zero-emission vehicles (ZEVs) on the road in California by 2025. In October, Pacific Gas and Electric (PG&E) received approval to deploy a maximum of 2,510 charging stations at a rate-based cost of $87 million over the next two years, after the Commission pushed back on their initial proposal to build 25,000 stations. They have now asked for permission to build an additional 7,500 stations at a rate-based cost of $222 million. Hearings will begin on February 8, with a proposed decision expected in June. Southern California Edison (SCE) just received approval for a one-year pilot program to install 1,500 charging stations and San Diego Gas & Electric (SDG&E) received approval for their three-year EV grid integration pilot program to own and operate 3,500 stations.
New Hampshire is investigating whether EV charging station operators should be regulated as public utilities, with a staff report due to the Commission by February 26, 2016. Missouri, Kentucky, and Nevada have also opened up investigations addressing varying aspects of electric vehicle rates and charging infrastructure.

7. Complying with the Clean Power Plan
PUCs across the country have been working with their states' environmental agencies to consider Clean Power Plan (CPP) compliance options and their impact on the electric power systems they regulate. Initial state compliance plans are due to the U.S. Environmental Protection Agency (EPA) by September 2016. The Arizona Corporation Commission (in November) and the Kansas Corporation Commission (in December) are some of the first states to open formal PUC proceedings, where they are investigating potential impacts and least-cost compliance options for the rule. Utilities are also beginning to take into account the carbon dioxide emissions cuts required by the CPP in their resource planning. In Missouri, the Commission ordered utilities to address how their preferred plans in their IRP positions the utility for compliance with the CPP (triennial filings are due April 1). Even in West Virginia, where the Attorney General is leading the fight against the EPA, Appalachian Power Company (ApCo) cited the CPP in its initial filing for their integrated resource plan on December 30 - proposing investments in over one gigawatt of renewables.
8. Energy Storage: Rooftop Solar's "Secret Sauce"?
Energy storage is gaining momentum and becoming an increasingly important asset for our energy system - and PUCs are taking notice. Energy storage can be used to defer or avoid infrastructure investments, aid in integration of variable renewable generation, and provide valuable peak load shaving and ancillary services. Doug Little, the interim chair of the Arizona Corporation Commission, summed up the role of behind-the-meter storage this way: "Energy storage technology is really the 'secret sauce' for the future of residential rooftop solar." Energy storage allows solar customers to shift their production from non-peak hours to use during peak hours when electricity is the most expensive. This not only saves solar customers money but reduces stress on the grid by flattening the demand curve. See below for a list of key state regulatory and legislative energy storage actions in PUCs.
9. I can get it for you wholesale...

On January 26, the Supreme Court upheld FERC Order 745 in a 6-2 decision. This decision was a huge win for demand response (DR) and its role in the wholesale energy market, and it ensures that FERC will continue to play a major role in the future of our grid. A decision the other way would have relegated demand response to the states, as a retail market offering. Furthermore, by allowing DR to be compensated in the wholesale markets, and ruling that FERC was within its powers to regulate the wholesale market even if its actions have an indirect impact on the retail market, the decision could open the door for all behind-the-meter technologies to participate in the wholesale market. This decision also could be a precursor to another FERC jurisdictional case, CPV Maryland LLC v. Talen Energy Marketing, on whether states offering incentives to local utilities for capacity investments preempt FERC's regulated capacity auctions, which is set for oral argument on February 24.
Other major wholesale market issues to watch in 2016 include: Electric Reliability Council of Texas' (ERCOT) Distributed Resource Energy and Ancillary Market (DREAM) Task Force, which is attempting to come up with a new market framework to allow DERs to fully participate in the wholesale market; California's Demand Response Auction Mechanism (DRAM) pilot program, and ongoing proceeding, which allows the states IOUs to bid DR as a resource in California ISO's (CAISO) day-ahead energy market; and Midcontinent ISO (MISO) considering tariff changes to better incorporate energy storage as a resource.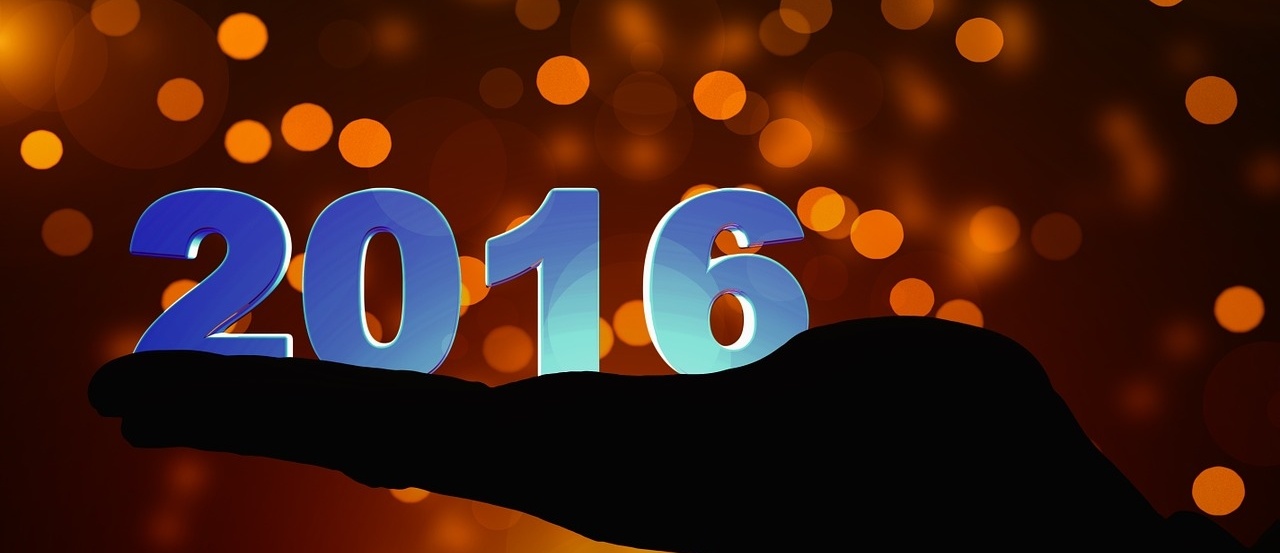 10. New Year, New Leadership
This is expected to be a big year for commissioner turnover, with at least 15% of seats opening up over the course of 2016. This includes at least seven seats held by Republicans, seven by Democrats, and eight by Independents.
So far this year, there have been new appointments in Alaska, Arizona, Colorado, Idaho, Maryland, Minnesota, and North Carolina, as well as new chairs in Arizona, Florida, Michigan, New Mexico, and Mississippi. For a full list of commissioners newly seated in 2016, and to brush up on each state's key energy officials, click here.