Back in January, we published a list of the top 10 utility commission issues to watch in 2015. With 2015 half gone, we check in on the top issues facing utility commissions. Note: some links in this post reference documents in DocketDash, BillBoard or PowerPortal, applications in AEE's software platform, PowerSuite. Click here and sign up for a free 14-day trial of PowerSuite.

1. New York's 'Reforming the Energy Vision'
New York, in its comprehensive Reforming the Energy Vision Proceeding (REV), is determined to redefine the role of the utility and overhaul the utility business model, and that process is marching forward. In its Track One Order issued in February, the NY PSC approved a Distributed System Platform (DSP) model, wherein the utilities will be responsible for managing markets for distributed energy resources (DER). The order also significantly limits utility ownership of distributed solar, wind, and battery storage and increases the standard interconnection cap from 2 MW to 5 MW. On July 1, the PSC is expected to release the Track Two Straw Proposal, which will focus on such crucial matters as financial drivers for utilities - in other words, how they make money.
Other things to keep an eye on: the New York State Energy Research and Development Authority's (NYSERDA) expected plan for new energy efficiency (EE) and renewable energy programs and utility EE transition plans, which will be filed by July 15. The PSC also released an options paper on large-scale renewables that coincided with the opening up of a new REV track with comments due in July.

2. Minnesota and California Moving Toward a 21st Century Electricity System
The Minnesota Public Utilities Commission is set to begin a grid modernization process this September. A diverse stakeholder group called the e21 initiative has been a key driving force in planning for the future distribution grid. The process will kick off with three stakeholder meetings this fall on the current state of the distribution system, best practices in grid modernization, and stakeholder perspectives. By February 2016 we can expect a summary report on these meetings and recommendations on how to move forward.
California currently has several dockets to address issues regarding the utility of the future. A proposed decision was released in April on residential rate reform that would consolidate rates into two tiers (20% differential) from the existing four, adopt a minimum bill this summer and support a gradual transition to higher fixed charges and default time-of-use (TOU) pricing by 2019. An alternate proposed decision was released in May by Commissioner Florio, which differed in that it would consolidate rates gradually into three tiers (33% differential) by 2018, adopt a minimum bill and TOU also by 2019 but with no transition to fixed charges. A final decision is not expected until the end of June at the earliest. Also, keep an eye out for utilities' Distribution Resources Plan Proposals due July 1 and a white paper AEE will release in July on regulatory and business model changes needed to achieve state policy objectives, based on on-going conversations between utilities and AEE members.

3. Big Mergers, from DC to Hawaii
With stagnant load growth, falling costs of renewables, and a shift towards a 21st century electricity system, we have been seeing more and more utility mergers of late. A $6.8 billion deal between Exelon and PEPCO Holdings has so far been approved in all jurisdictions except the District of Columbia. A condition specified in the Maryland PSC's approval requires PEPCO to request a "grid of the future" proceeding by July 1, 2016. With a decision expected this summer, the "new" Exelon would become the largest utility in the country, serving approximately 10 million customers in five states and DC.
In a $4.3 billion deal, NextEra Energy, America's largest producer of electricity from the wind and sun, is poised to purchase Hawaiian Electric Industries (HEI), where they expect to learn more about how best to integrate distributed energy resources into the grid. The Hawaii PUC is set to vote on the merger in August. If several intervenors get their way, however, a decision may be pushed back until October.
A $9.1 billion deal between WE Energies and Integrys Energy Group has passed its biggest hurdle after being approved in May by Wisconsin regulators. Final approval is expected by the end of the summer with regulators, in Minnesota and Illinois still mulling over their decisions.

4. Complying with Clean Power Plan
The EPA is set to issue a final rule on its Clean Power Plan (CPP) to reduce carbon emissions from the electric power sector, along with a proposed federal plan to be imposed on states that don't comply, by mid summer. In a recent paper, AEE said the Federal Plan can cut implementation costs by making full use of energy efficiency and demand response, renewable energy, and other advanced energy technologies by allowing trading of credits produced by advanced energy companies. AEE also commissioned a report by the Brattle Group which concluded the CPP will not come at the expense of reliability.
Bellicose utterances from state capitals notwithstanding, many PUCs are quietly working with their Department of Environmental Quality offices to consider compliance options before the rule comes out.

5. Renewable Portfolio Standards
Legislators in Kansas, Hawaii, Texas, North Carolina and Vermont have approved changes, or are in the process of changing, their renewable energy mandates. In Hawaii, the governor just signed a bill that mandates 30% of sales from renewables by 2020 and 100% by 2045. In Kansas, a bill was just passed that changed what had been a renewables mandate to a voluntary goal. In Vermont, a bill has passed both chambers that, if signed, would mandate an RPS of 55% of sales by 2017, increasing to 75% by 2032. In North Carolina, a bill is still pending that would freeze the RPS at the current 6% of sales. The bill has been publicly opposed by Apple, Google, and Facebook. Finally, in Texas, a bill passed the state senate that would have repealed the existing RPS but died before it was taken up by the House prior to end of the legislative session.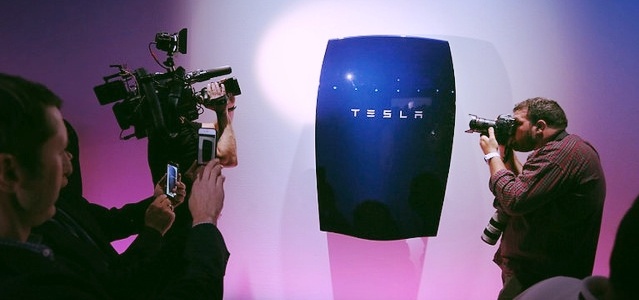 6. Energy Storage and the Powerwall
The recent unveiling of Tesla's Powerwall and Powerpack batteries could be a game changer in the energy storage market. Several utilities, including Green Mountain Power in Vermont and AES Corp in Virginia, have announced they are going to utilize the Powerwall in their distribution planning.
California's three largest utilities are moving forward with energy storage solicitations to comply with the Public Utility Commission's (CPUC) target of 1.3 gigawatts (GW) of storage by 2022. Hawaiian Electric Company has also issued an RFP to add 200 MW of storage for Oahu. In New England, Massachusetts just announced that the state is moving forward with a $10 million energy storage program that will analyze the costs and benefits of storage resources as well as provide funding for demonstration projects.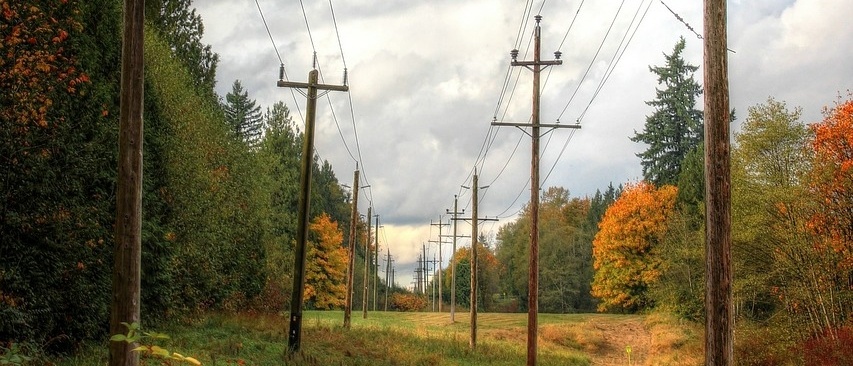 7. Fixed Charges
Fixed charge proposals are on the rise, with at least 14 states currently having electric utility proceedings on the topic open. Utility companies claim that raising the fixed charge is the fairest way to maintain revenue to keep the distribution grid up as consumption drops. But fixed charges can stymie adoption of distributed generation, distort the market for energy efficiency, and disproportionately impact low-income customers. Opponents argue that time varying rates, minimum bills or peak-coincident demand charges are better short terms solutions, while a better long term solution is wholesale utility business model reform, which we are seeing in New York REV.

8. Solar Access
Down south, Georgia and Florida are making news on providing access to renewables. In Georgia, the Solar Power Free Market Financing Act, which goes into effect July 1, will legalize third party ownership of rooftop solar. In Florida, the Tea Party and the Sierra Club are working on a ballot initiative for 2016 that would also open up the rooftop solar market to third parties.
In more mature markets where distributed generation has taken hold, the debate has shifted to net metering. The Nevada Senate just passed a bill - now in the state Assembly - which would shift responsibility to the PUC to raise the 3% cap on net metering. Solar advocates say that without raising the cap, which Nevada is set to hit as soon as this summer, the rooftop solar industry and all of its jobs would be crushed. The bill would require the PUC to complete a study on the costs and subsidies appropriate for solar generation by the end of July.
In March, the South Carolina PSC issued an order that requires utilities to pay the full retail rate for customer-owned solar power fed back to the grid until 2025 for solar panels installed before 2021. Also, South Carolina Electric & Gas, solar advocates, and other stakeholders reached an agreement that would allow customers to get credit on their monthly bill from community solar systems. In Minnesota, community solar has become so popular - with over 400 MW of solar garden projects proposed since December - that Xcel is trying to get the PUC to rewrite the rules. In March the utility asked the PUC to require procurement of community solar through competitive bidding instead of through the higher approved rates and limit solar gardens to 1 MW. They argue the proposed solar gardens are so big that if approved they could raise prices by an estimated 1.8%.

9. Electric Vehicle Charging
The Minnesota Public Utilities Commission just approved proposed plans by Xcel Energy, Minnesota Power, and Otter Tail Power to provide customers in their service territories with off-peak nighttime EV charging rates. Each utility is also offering an all-renewable premium off peak rate, and to sweeten the deal, Xcel is throwing in a $25 gift card to customers who choose their rate.
On the west coast, the California PUC (a proposed change with a final decision expected by August) and now Washington have joined the Oregon PUC in allowing utilities to rate-base electric vehicle charging stations. Supporters say this will help to accelerate the rollout of electric vehicle infrastructure and reduce range anxiety on the part of potential EV buyers. Detractors contend that allowing regulated utilities into the market will stifle competition, which would raise prices in the long run.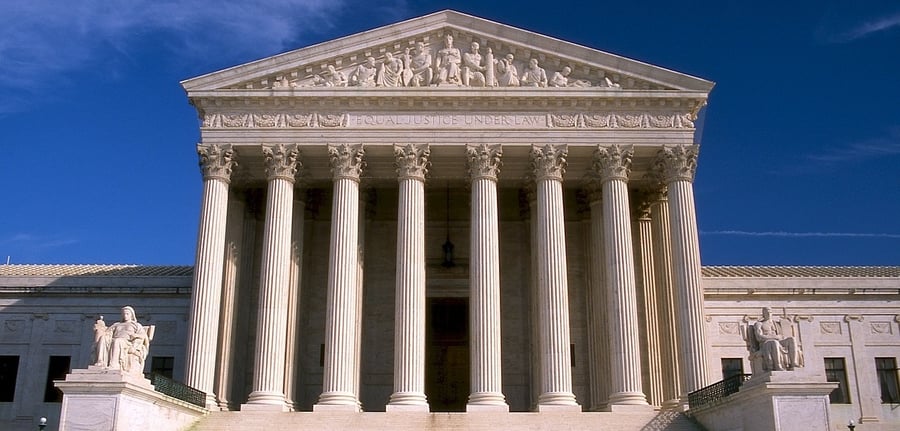 10. Demand Response and FERC Order 745
Demand response advocates let out a sigh of relief on May 4 when the Supreme Court accepted the U.S. Solicitor General's request for review of the D.C. Circuit Court of Appeals decision taking away FERC's jurisdiction over demand response services. The appellate court's decision last year invalidated FERC Order 745, which placed DR on a level playing field with generation and allowed it to compete as a resource in the wholesale markets. Stay tuned as the Supreme Court hears the case this October.
Ready to try PowerSuite, the best database for managing PUC Dockets and tracking state energy legislation? Click below to start your 14-day free trial. (Free for AEE members!)